Unnecessary Ultrasounds for "Keepsake" Images May Endanger Unborn Child: FDA
December 17, 2014
By: Martha Garcia
One of the first photos taken of most children occurs when the baby is still in the womb, by ultrasound. However, the FDA is warning parents against obtaining unnecessary imaging outside of the doctor's office, indicating that it may pose a safety risk for the child.  
In a Consumer Update issued Tuesday, the FDA warned that undergoing unnecessary fetal ultrasounds or fetal Doppler heart beat monitoring may endanger the babies.
Both the Doppler heartbeat monitor and ultrasound devices are prescription devices designed for use only by trained health care professionals. However, there has been a growing trend of parents-to-be paying to have ultrasound images or videos of their unborn child taken for "keepsake" purposes, with no real medical need.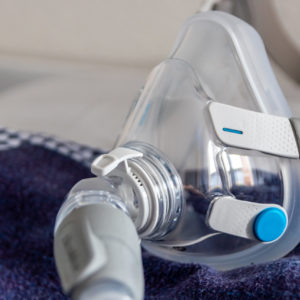 Did You Know?
Millions of Philips CPAP Machines Recalled
Philips DreamStation, CPAP and BiPAP machines sold in recent years may pose a risk of cancer, lung damage and other injuries.
Learn More
"Proper use of ultrasound equipment pursuant to a prescription ensures that pregnant women will receive professional care that contributes to their health and to the health of their babies," said Shahram Vaezy, Ph.D., an FDA biomedical engineer. "Although there is a lack of evidence of any harm due to ultrasound imaging and heartbeat monitors, prudent use of these devices by trained health care providers is important."
Ultrasound imaging is the most widely used medical imaging method during pregnancy. It has been used for 20 years to allow doctors to check on the baby's health, including breathing, movements and size. It offers real-time images of the fetus by using high-frequency sound waves to view inside the body, without ionizing radiation exposure, like x-ray imaging.
In recent years, a growing number of parents have focused on the entertainment value or keepsake aspect of the fetus imaging, with some going as far as having "ultrasound parties," posting images and videos on the internet. The procedure, once only done under doctor's supervision, has become a novelty to many.
The FDA warns that while ultrasounds are considered safe, the devices have the potential to produce biological effects on the body. Ultrasound can slightly heat body tissue, producing small bubbles, or pockets of gas, in body fluids or tissue. This is called cavitation.
Long term effects of ultrasound and the potential for the machine to cause cavitation to the fetus are entirely unknown. This is why government health officials are urging the public not to use the machines as over-the-counter devices and urge parents from having "keepsake images or videos" done elsewhere.
"In creating keepsake videos there is no control on how long a single imaging session will last, how many sessions will take place or whether the ultrasound systems will be operated properly," according to the consumer update.
The agency said it understands ultrasound imaging can "promote bonding between parents and the unborn baby," however those opportunities are routinely offered by doctors during regular prenatal care visits.
The FDA also warned against Doppler fetal ultrasound heartbeat monitors, often sold over-the-counter as Doptones. These devices are used to listen to the fetal heartbeat. Used over-the-counter it exposes the fetus to prolonged and unsafe energy levels, according to the agency. It may also give parents information that may be interpreted incorrectly.
"*" indicates required fields