Drug Makers Promise To Help Curb Antibiotic Overuse At UN Special Meeting
September 23, 2016
By: Martha Garcia
Amid increasing concerns worldwide about the overuse of antibiotics, and the potential long-term health consequences, the United Nations held a rare Special Meeting this week to discuss and explore solutions to the spread of antibiotic resistant diseases caused by overuse of the medications. 
The U.N. special meeting was held Wednesday, as part of the United Nations General Assembly in New York, defining the worsening antibiotic resistance problem as a global issue, instead of one that only affects the developed world.
Many infections that were once treated with antibiotics are now resistant to those same drugs. Researchers estimate nearly 700,000 people around the world die from drug-resistant bacteria every year. A 2014 British report warned that antibiotic resistant bacteria will cause more than 10 million deaths globally every year by the year 2050, unless drastic measures are taken to mitigate the growing problem.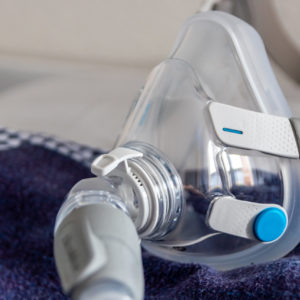 Did You Know?
Millions of Philips CPAP Machines Recalled
Philips DreamStation, CPAP and BiPAP machines sold in recent years may pose a risk of cancer, lung damage and other injuries.
Learn More
The UN meeting focused on ways to curb the use of antibiotics, especially in unnecessary settings, as well as called for countries to focus on development of new medicines.
Through an acclamation, member states agreed to a number of actions in a draft political declaration. The declaration calls for the mobilization of resources in a concerted "One Health" approach that tries to connect all the various sectors and health factors that can contribute to antibiotic resistance and see the problem as one whole picture.
The declaration states that resistance to antibiotics and other antimicrobial drugs comes primarily due to the inappropriate use of such drugs in public health, livestock and agriculture. The declaration calls on the World Health Organization and other health agencies to develop a plan on worldwide antimicrobial use.
The declaration must be agreed upon by the General Assembly.
"We are losing our ability to protect both humans and animals from life-threatening infections," U.N. Secretary-General Ban Ki-Moon said in his opening remarks. "If we fail to address this problem quickly and comprehensively, antimicrobial resistance will make providing high-quality, universal health coverage more difficult, if not impossible."
This is only the fourth time the U.N. has held a special session on health issues. Previous sessions included a 2001 session on the AIDS virus, a 2011 session on non-communicable disease, and the 2014 session on Ebola.
Drugmakers Also Seek To Curb Antibiotic Overuse
The UN meeting came a day after a special meeting held Tuesday involving 13 prominent drug manufacturers. The group of pharmaceutical companies agreed to take steps to stop the overuse of antibiotics and medications used to treat drug resistant bacteria. The drug makers also promised to clean up pollution created by their antibiotics factories.
Companies involved with the meeting and promising cooperation included Pfizer, Merck, Novartis, GlaxoSmithKline, Allergan, Cipla and Wockhardt.
Independent drug experts will work with the group to set new factory standards to ensure antibiotic manufacturing waste does not enter the country's waterways, which not only pollutes the nation's water, but contributes to the emergence of antibiotic resistant superbugs.
The companies also laid out a plan to review their promotional activities and to put in place measures by 2020 to remove incentives designed to sell antibiotics in large volumes.
"*" indicates required fields