Takata Airbag Repairs Lagging, As Recalled Vehicles Remain on US Roads
January 28, 2015
By: Russell Maas
Millions of vehicles with recalled Takata airbags, which may over-inflate and explode, sending deadly shrapnel or other debris flying into the passenger cabin, remain on U.S. roadways due to the manufacturer's inability to complete all necessary repairs.
Takata Corp. is a Japanese parts supplier that provides about a fifth of the auto industry's airbags. However, following a series of airbag recalls issued over the past year by at least 10 different auto makers involving problems with over-inflation, Takata indicates that it is struggling to meet the demands to respond.
Efforts to complete airbag repairs has been farmed out to other parts suppliers, but even the manufacturer's best estimates suggest that some airbags may not be replaced for two years, according to Consumer Reports.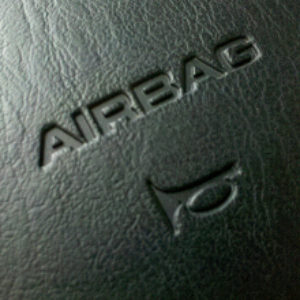 A projected 14 million vehicles have been sold with defective Takata airbags, which have been linked to at least six deaths from exploding airbags.
According to the NHTSA, there are not enough parts available to repair the recalls and Takata doesn't have the capacity to make all the replacement parts on their own. The airbag supplier has recently outsourced work to other companies to help supply replacement airbags but is still falling behind.
Consumer Reports indicates that to fix all impacted vehicles it could take up to two years or more, leaving owners at risk of suffering injuries if the unrepaired airbags explode due to over-inflation.
Record Number of Unfixed Recalls on US Roads
Unfortunately, it appears that the delays in repairing Takata airbags may just be the tip of the iceberg, according to a report by Carfax, which determined that there are currently 46 million vehicles on U.S. roads that were part of an auto recall, but have not actually been fixed. That means a fifth of all vehicles on U.S. roads has an unfixed recall, according to the Carfax report, which was released on January 26..
That is a massive increase over 2013, when Carfax estimated there were only about three million recalled, but unrepaired, vehicles were on the road. At least five million such vehicles were sold to potentially unaware buyers last year.
Carfax's research indicates that many of these vehicles with unrepaired or open recalls are typically used as "family vehicles," including mini vans or small SUV's. The report founded that one in three minivans and one in five SUV's of all size have an unfixed recall, according to Carfax.
"America's cavalier response to manufacturer safety recalls is putting lives at risk," Larry Gamache, Carfax communications director, said in a press release. "Every morning millions of people drive to work, school and other places in a potential ticking time bomb. Fires, crashes and serious injury are just a few consequences of letting recalls go unfixed. The minor inconvenience that comes from having a recall fixed pales in comparison to what can happen if you don't."
Last year was a record-breaking year for auto recalls in the U.S., with an estimated 60 million vehicles impacted, doubling the previous records.
In addition to vehicles impacted by the Takata airbags recall, millions of vehicles were impacted by General Motors (GM) ignition switch recalls, due to problems that may cause the vehicles to suddenly shut off if heavy key chains are used or the ignition is jarred, which may cause drivers to lose control or prevent airbags from deploying when needed.
Takata Airbag Lawsuits
A growing number of people nationwide are filing Takata airbag lawsuits, claiming to have suffered injuries or lost loved ones to the defective airbags. At least 50 different proposed airbag class action lawsuits across 18 different U.S. District Courts have been filed. In addition, many more product liability and wrongful death lawsuits are expected to be filed in the coming months on behalf of individuals who suffered injuries from exploding airbags in recent years.
The U.S. Judicial Panel on Multidistrict Litigation (JPML) is set to hear oral arguments tomorrow over whether to centralize the cases before one judge for coordinated pretrial proceedings.
Plaintiffs have proposed that the litigation be centralized before U.S. District Judge James King in the Southern District of Florida to reduce duplicative discovery into common issues, avoid conflicting pretrial rulings from different judges and to serve the convenience of the parties, witnesses and the courts.
Takata and many of the auto manufacturers involved in the lawsuits have responses with the U.S. JPML agreeing that consolidation is appropriate, but disagree about the venue where the cases should be consolidated. The defendants have proposed that the cases be transferred to the U.S. District Court for the Western District of Pennsylvania, in Pittsburgh.
"*" indicates required fields