Unnecessary Antibiotics Pose Risk of Infants Blindness, Health Problems: Study
November 04, 2016
By: Martha Garcia
The findings of a new study raise further concerns about the potential side effects of antibiotic overuse, indicating that newborns unnecessarily given the medications may face an increased risk of blindness, illness and death. 
Canadian researchers warn that the medical system has been facing a trend of giving very low birth weight infants antibiotics, even when they have no detected infections. In a report published online October 24 in the medical journal JAMA Pediatrics, the experts warn that this practice could increase the risk of blindness, chronic lung disease, and death.
The retrospective study involved data on very low-birth-weight infants admitted to level III neonatal intensive care units in Canada between January 1, 2010, and December 31, 2014, which was taken from the Canadian Neonatal Network database.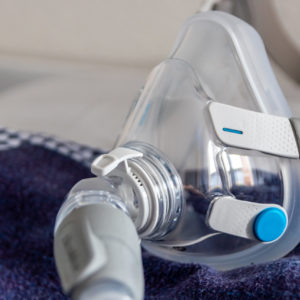 Did You Know?
Millions of Philips CPAP Machines Recalled
Philips DreamStation, CPAP and BiPAP machines sold in recent years may pose a risk of cancer, lung damage and other injuries.
Learn More
Nearly 14,000 very low-birth-weight infants were admitted to Canadian NICUs. Among those, nearly 12,000, or about 85%, received antibiotics during their hospital stay. About 3,000 infants in the study were diagnosed with sepsis-related complications and were categorized as needing antibiotics. The remaining 9,000 without early onset sepsis, late-onset sepsis or necrotizing enterocolitis were also given antibiotics even though it was not deemed medically necessary.
Very low-birth-weight infants who were given unnecessary antibiotics had an increased risk of death or other complications overall. The findings indicate that they had double the risk of death, and an 18% increased risk of chronic lung disease and retinopathy of prematurity; acute damage to the eye due to infant prematurity.
Retinopathy of prematurity is thought to be caused by abnormal retinal blood vessel growth causing retinal detachment. It can often cause blindness in serious cases. Low birth weight is considered a risk factor.
Superbugs Are A Growing Concern
Health care professionals and scientists warn that the unnecessary use of antibiotics contributes to the emergence of resistant strains of bacteria, making it more difficult to treat infections. Research published in March by the CDC indicates one-in-seven hospital acquired infections are now antibiotic resistant.
More than 23,000 Americans die each year from antibiotic resistant bacteria and 2 million become sick due to the so-called superbugs every year, previous studies have found.
Some antibiotic overuse risks may be specific to children, however. Research published in 2015 found that antibiotic use in children also increases their risk of developing juvenile arthritis. Children given courses of antibiotics experience juvenile idiopathic arthritis at twice the rate of other children. Another study linked childhood antibiotic use to debilitating bowel disorders later in life.
A report issued by the British government warns antibiotic-resistant bacteria will cause nearly 10 million deaths each year by the year 2050, unless drastic measures are taken to curb antibiotic overuse.
In addition to concerns about the superbug risk, unnecessary use of antibiotics also exposes individuals to potentially serious health risks, which may not be justified when the antibiotics there is not an underlying infection the drugs can treat.
In recent years, a popular class of antibiotics, known as fluoroquinolones, have been among the most widely used drugs on the market, including blockbuster brand names like Levaquin, Avelox and Cipro. However, due to the large number of side effects of fluoroquinolones, which have been linked to reports of peripheral neuropathy, tendon damage, aortic aneurysm, aortic dissection and other problems, the FDA recently warned doctors that the drugs should not be considered for uncomplicated infections, such as acute bacterial sinusitis, acute bacterial exacerbation of chronic bronchitis and common urinary tract infections.
"*" indicates required fields