Vaginal Mesh Effectiveness Target of New Boston Scientific Study
June 10, 2013
By: Austin Kirk
Boston Scientific announced last week that it is working with the Pelvic Floor Disorders Network (PFDN) to study the effectiveness of treating uterine prolapse with vaginal mesh compared to traditional surgery.  
The company is contributing more than $1 million to the study, which will look at one form of pelvic organ prolapse (POP) and the available treatment options.
The announcement comes two years after the FDA found that there was no evidence that transvaginal mesh provides any additional benefits when compared to traditional surgery, yet it appears to carry a risk of serious complications.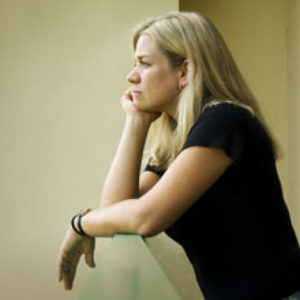 Concerns about the safety of surgical mesh for treatment of pelvic organ prolapse and female stress urinary incontinence gained widespread attention in July 2011, when the FDA indicated that nearly 3,000 reports of problems with vaginal mesh were received by the agency between January 2008 and December 2010, including cases where the mesh eroded through the vagina, caused infections and other debilitating injuries.
In early 2012, the FDA sent a letter to several manufacturers of these products, ordering that they conduct additional studies and trials to evaluate the safety of transvaginal mesh products, looking for additional information to establish whether they pose an unreasonable risk of injury for women.
Concerns Over Safety and Effectiveness of Vaginal Mesh
The main manufacturers of vaginal mesh products sold in the United States are Boston Scientific, American Medical Systems (AMS), C.R. Bard, Johnson & Johnson's Ethicon and Gynecare subsidiaries, Coloplast Corp. and Cook Medical.
Many of these products were approved through the FDA's controversial 510(k) system, which allowed the manufacturers to begin selling the devices without conducting rigorous pre-market studies. Products were approved by the agency as long as the manufacturer could indicate that it was "substantially equivalent" to other products on the market.
As concerns have surfaced over the safety and effectiveness of vaginal mesh, many of the manufacturers have elected to cease marketing their products in an effort to avoid conducting the required studies.
The new study announced last week by Boston Scientific, the SUPeR clinical trial, is expected to enroll 180 women considering surgery to treat uterine prolapse who do not plan to have any more children. The women will either be implanted with the Boston Scientific Uphold LITE Vaginal Support System or they will be treated with more traditional surgery, including a vaginal hysterectomy.
The test subjects will be evaluated every six months for up to five years. Researchers will look at the safety, success, cost-effectiveness and other factors resulting from the surgery. The final results are expected in 2018.
Vaginal Mesh Lawsuits
About 20,000 women throughout the U.S. are currently pursuing a vaginal mesh lawsuit against the makers of these products, alleging that transvaginal surgical mesh is unreasonably dangerous and defective, carrying a severe risk of painful and debilitating health problems for women that outweighs any potential benefits.
The U.S. Judicial Panel on Multidistrict Litigation (JPML) has established separate consolidated proceedings in the federal court system for cases involving different manufacturers, with five Multidistrict Litigations (MDLs) centralized before U.S. District Judge Joseph Goodwin in the Southern District of West Virginia.
According to an updated case list (PDF) released on May 15, Judge Goodwin is currently presiding over at least 2,938 Bard Avaulta lawsuits, 6,028 AMS vaginal mesh lawsuits, 3,557 Boston Scientific pelvic mesh lawsuits, 5,763 Ethicon Gynecare mesh lawsuits and 320 Coloplast bladder slings lawsuits.
Several cases pending in state courts throughout the country have already gone to trial, with a California court awarding $5.5 million in damages to a woman who experienced complications with a Bard Avaulta mesh in July 2012, and a New Jersey state court jury awarded $11.1 million in damages in February, including both compensatory and punitive damages for problems with Ethicon's Gynecare Prolift mesh.
In the federal court system, the first vaginal mesh trials are scheduled to begin next month, with a series of lawsuits involving the Bard Avaulta mesh set to begin on July 6. Later this year and early next year, a series of at least three additional trials will be held involving AMS mesh, Boston Scientific mesh and Ethicon mesh.
These early trial dates are designed to help the parties gauge how juries are likely to respond to certain evidence and testimony that may be offered throughout the vaginal mesh litigation. The preparation and any outcomes may help facilitate negotiations to reach vaginal mesh settlements in other cases.
"*" indicates required fields