Vaginal Mesh Removal Complications Outlined in New Report
September 18, 2012
By: Irvin Jackson
Women who have suffered complications from vaginal mesh used to repair pelvic organ prolapse or stress urinary incontinence may face a substantial risk of injury to the uterus during mesh excision or removal, according to a new medical journal report.
Researchers from the Mayo Clinic and Spectrum Health Medical Group in Michigan published a report this week in the American Journal of Obstetrics and Gynecology, which outlines the risk women may face of having their problems increased when doctors attempt to remove a defective transvaginal mesh product.
The use of vaginal mesh, which may also be referred to as a bladder sling or transvaginal mesh, has increased in popularity over the past decade. The products are used to provide support for organs and treat female stress urinary incontinence (SUI) or pelvic organ prolapse (POP), with the mesh anchored near the uterus to prevent organs from descending in the woman's body cavity and putting pressure on the bladder or other organs.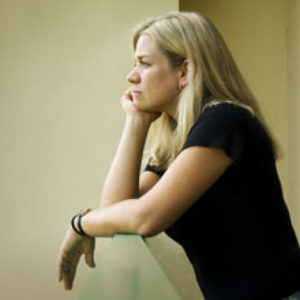 Concerns have recently emerged about a surprisingly high rate of problems associated with transvaginal mesh placement, amid reports of complications suffered when the mesh eroded through the vagina, punctured nearby organs, shrank, hardened, caused infections or other injury.
In many cases, these problems lead to the need for the woman's doctor to remove the vaginal mesh, which this new report suggests may expose women to a risk of additional problems.
Case Studies Highlight Risks to Uterus Injury During Vaginal Mesh Removal
The products often involve polypropylene mesh, which the researchers indicate promotes fibrosis. In addition, the depth and how close it is to the uterus create a risk that the patient may suffer an injury to the uterus during the removal process, according the report.
One 46-year-old woman highlighted in the case studies received Ethicon Prolift mesh, which had to be removed. During the operation, her uterus was transected, causing her to undergo further surgery, temporarily use a catheter and eventually led to another medical device being implanted to assist with the urinary problems caused by the vaginal mesh removal.
Another case with a 75-year-old woman, involved problems with American Medical System's (AMS) Apogee and Perigee mesh that had shortened and was removed before the vaginal mesh eroded into her vagina. However, as a result of the procedure to remove the mesh, she was left with persistent pain and stress urinary incontinence.
"The literature suggests that 4.4% to 14.5% of patients have significant morbidity after mesh kit procedures, including mesh erosion, infection, pain, incontinence and recurrence of prolapse," researchers noted. "The significant inflammation from host incorporation, relatively blind placement, and the proximity of urinary structures to supporting anchors predisposes the ureter to injury during mesh placement and removal."
The researchers recommended that patients be better counseled about the risks of having vaginal mesh removed and indicated that doctors should consider the severity of the complications when determining whether to recommend removal.
Vaginal Mesh Concerns Have Resulted in FDA Investigation, Lawsuits
In July 2011, the FDA issued a warning after receiving at least 2,874 reports of problems with vaginal mesh products between January 2008 and December 2010.  After a review of all available data, the FDA concluded that there was no evidence that transvaginal mesh provides any additional benefits when compared to more traditional surgery for treatment of pelvic organ prolapse.
Earlier this year, the FDA sent a letter to several manufacturers of these products, ordering that they conduct additional studies and trials to evaluate the safety of transvaginal mesh products, and establish whether they pose an unreasonable risk of injury for women.
Various manufacturers of these products now face thousands of vaginal mesh lawsuits filed in state and federal courts throughout the United States, which allege they failed to adequately research the risks associated with the products or provide warnings to women and the medical community about the risk of complications from vaginal mesh.
In July 2012, the first case presented to a jury resulted in a $5.5 million damage award in California state court, for a woman who experienced complications where her Bard Avaulta mesh sliced through her colon, causing her to undergo at least eight additional surgeries. Additional lawsuits are scheduled for trial in federal court beginning in February 2013.
peggy

May 28, 2015 at 2:22 pm

Correction: in Case #1, the woman's uterus was not transected, her ureter was. Big difference.
"*" indicates required fields