Valsartan Recalls Resulted in Increase In Reports of Cancer Among Former Users: Report
July 15, 2019
By: Irvin Jackson
Federal regulators have received a significant increase of reports involving cancer from generic valsartan following a series of massive recalls issued over the past year, due to the presence of impurities that contaminated most of the U.S. supply for the hypertension drug.
Since July 2018, a steady stream of generic drug maker have announced valsartan recalls, after confirming that chemical byproducts were found in generic versions of the drug, including known human carcinogens N-nitrosodimethylamine (NDMA), N-Nitrosodiethylamine (NDEA), and N-Nitroso-N-methyl-4-aminobutyric acid (NMBA).
According to a letter by researchers from Case Western Reserve University in Ohio, adverse event reports involving neoplasms linked to valsartan use increased nearly seven-fold after the FDA began recalling generic valsartan drugs. However, researchers indicate that some of the reports may be more due to alarm over the contamination than actual incidence of cancer.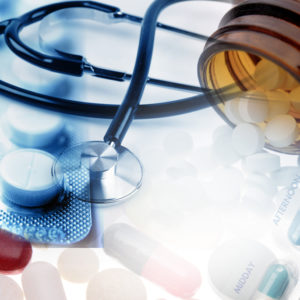 In the letter, published in the July 2019 edition of Circulation: Cardiovascular Quality and Outcomes, researchers looked at adverse event reports linked to valsartan which were reported to the FDA both before and after the recalls were announced. They looked for trends in neoplasm adverse events (AEs) reported in connection to the use of a class of drugs known as angiotensin receptor blockers (ARBS), such as valsartan, losartan and irbesartan.
"Percentage of all reported AEs (valsartan to other ARBs) increased from 5.3% pre-recall to 23.4% post-recall," the researchers determined. "Reporting odds ratio (ROR) for neoplasm AEs increased from 1.7 pre-recall to 7.1 post-recall."
The researchers point out that those increases were likely the result of widespread alarm among both consumers and medical professionals. However, others have indicated that many of the adverse event reports are the result of consumers learning that their diagnosis was actually the result of valsartan, which they previously had no reason to suspect as a cause of their cancer.
The FDA and regulators from other countries have suggested that the cancer-causing impurities were a result of the generic drug manufacturing process, since the chemicals were never found in the brand-name drug, Diovan.
A number of generic drug manufacturers now face valsartan lawsuits brought by individuals who indicate that they were diagnosed with liver cancer, kidney cancer, stomach cancer, colon cancer and other digestive tract cancers. In addition, it is widely expected that the number of cases filed will continue to increase over the coming months and years.
"*" indicates required fields