Valsartan Recalls May Have Been Caused By Indian Solvent Recovery Firm, At Least In Part: FDA
August 16, 2019
By: Irvin Jackson
As a growing number of valsartan lawsuits continue to be filed nationwide by individuals diagnosed with cancer following exposure to pills that were distributed for years with carcinogenic impurities, federal regulators indicate that an Indian solvent company may have played a key role in the contamination that impacted most of the U.S. supply for the generic blood pressure medication.
On August 13, the FDA issued a warning letter to Lantech Pharmaceuticals Limited, based in India, claiming that the company's processing methods may have resulted in cross-contamination, leading to the creation on N-nitrosodiethylamine (NDEA) and N-Nitrosodimethylamine (NDMA) in generic valsartan products.
Since July 2018, a steady stream of generic drug maker have announced valsartan recalls, after confirming that chemical byproducts were found in generic versions of the drug, including known NDMA, NDEA and N-Nitroso-N-methyl-4-aminobutyric acid (NMBA); which are all known human carcinogens.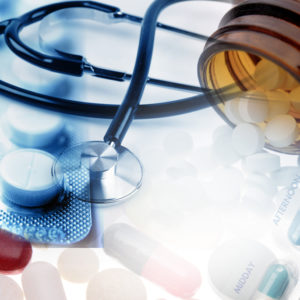 The FDA and regulators from other countries have suggested that the cancer-causing impurities were a result of the generic drug manufacturing process, since the chemicals were never found in the brand-name drug, Diovan.
The federal drug regulators notes that Lantech was notified by a customer in December 2018 that solvent recovered by the company contained NDEA. The company indicated it opened an investigation, however, the FDA found that investigation be inadequate.
According to the letter, the company was also told samples from its equipment were tainted with NDMA as well, but it only looked into NDEA. The FDA also said the company's investigation failed to include examinations of non-dedicated storage, receiving, and charging tanks.
"Given that your firm does not maintain logbooks or documentation demonstrating product use or cleaning associated with the use of these tanks, there is a potential for all products manufactured at your facility to contain nitrosamines through mix-ups or cross contamination," FDA inspectors wrote. "Your firm manufactures angiotensin II receptor blockers (ARBs) including valsartan, telmisartan, and olmesartan API and intermediates for non-U.S. supply chains. Your firm failed to adequately evaluate the potential of these ARBs to form nitrosamines and identify potential cross contamination risks for drugs manufactured made using non-dedicated equipment and shipped into the U.S. supply chain."
Overall, the FDA said the company failed to implement sufficient control and quality assurance over its production of the solvents and failed to properly investigate reports of contamination.
The company says it has suspended solvent recovery operations and gave the FDA plans on what it would do if it resumed solvent production. However, the FDA found those plans to be inadequate and called for the company to notify the agency in writing if it intends to resume operations, and recommended the company hire a consultant on current good manufacturing processes.
A number of generic drug manufacturers now face dozens of product liability lawsuits brought by individuals diagnosed with liver cancer, kidney cancer, stomach cancer, colon cancer and other digestive tract cancers after use of the contaminated pills. However, as valsartan recall lawyers continue to review and file claims over the coming months, it is widely expected that several thousand cases will be presented nationwide.
"*" indicates required fields