Some Types of Vaping Devices May Increase Likelihood of Smoking Traditional Cigarettes: Study
May 20, 2020
By: Martha Garcia
Amid increasing concerns about the health risks associated with vaping, a new study suggests certain types of e-cigarettes may be more likely to lead teens to eventually smoke tobacco cigarettes, further increasing the long-term health risks over their lifetime.
In findings published this month in the medical journal Pediatrics, researchers indicate that using a modifiable type of e-cigarette device, also known as a "mod", may lead users to smoke more traditional tobacco cigarettes than those who used vape "pens", according to researchers from the University of Southern California Los Angeles.
Researchers evaluated data on more than 1,300 participants of the Southern California Children's Health Study from 2015 to 2016, for the baseline measurements, and from 2016 to 2017 as a follow-up. Participants' data was collected from an online survey and were an average age of 18.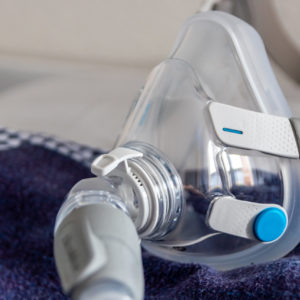 Did You Know?
Millions of Philips CPAP Machines Recalled
Philips DreamStation, CPAP and BiPAP machines sold in recent years may pose a risk of cancer, lung damage and other injuries.
Learn More
The study focused on the type of device, the use of nicotine in e-liquid, and use for dripping e-liquid directly into a device.
The researchers focused on two types of e-cigarette devices, mods and pens. At the one-year follow-up, they also focused on the number of traditional cigarettes used in the past 30 days.
People who used e-cigarettes in the past 30 days were more likely to smoke more traditional cigarettes compared to participants who never used e-cigarettes. In addition, those who vaped were more likely to smoke traditional cigarettes after one year of vaping. However, the amount they smoked depended on the vaping device they used.
Participants who used pen vapes smoked nearly three times as many traditional cigarettes at the one-year mark compared to people who didn't vape. Those who used mods smoked 8.38 times as many traditional cigarettes compared to participants who didn't vape one year later.
As vaping has become increasingly popular, research indicates it is now the most popular form of tobacco use among teens in the United States.
Research also indicates children and teens vape more when using non-traditional flavors, like mint or candy-like flavors. However, they are also more likely to only vape more, but also more likely to begin using tobacco cigarettes, even though many tout vaping as an alternative to cigarettes.
In the new study, there was no difference in the frequency of cigarette smoking between nicotine e-liquid users or dripping.
"Baseline mod users (versus vape pen users) smoked more cigarettes in the past 30 days at follow-up," the study authors wrote. "Regulation of e-cigarette device type warrants consideration as a strategy to reduce cigarette smoking among adolescents and young adults who vape."
Recent studies have linked vaping to exposure to toxic chemicals that are carcinogenic to the body. More so, vaping can lead to increased risk of cardiovascular disease and can damage a user's DNA.
The researchers warned that because the type of vape device can influence a person to smoke traditional tobacco cigarettes and smoke more than users of other types of vape devices, some vape devices should be regulated. Targeted regulation could help reduce heavy smoking patterns, especially among teens, the researchers determined.
"*" indicates required fields