Study Indicates Vaping Can Damage DNA, Signaling Potential Risk
August 22, 2018
By: Martha Garcia
Using electronic cigarettes may damage the DNA in a person's mouth, according to the findings of a new study, which raise concerns that the damage could be signs of a potential cancer risk with vaping. 
Researchers from Masonic Cancer Center at the University of Minnesota warn that vaping did genetic damage in e-cigarette users' mouths, which could be a precursor to cancer.
The study included a small group of five e-cigarette users. Researchers collected saliva samples from users before vaping and 15-minutes after vaping. It was then analyzed for chemicals known to cause DNA damage and compared to non-users.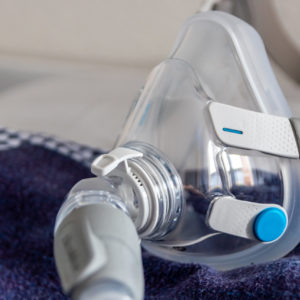 Did You Know?
Millions of Philips CPAP Machines Recalled
Philips DreamStation, CPAP and BiPAP machines sold in recent years may pose a risk of cancer, lung damage and other injuries.
Learn More
According to the findings, the saliva of the group of e-cigarette users contained increased levels of three chemicals known to cause DNA damage, formaldehyde, acrolein, and methylglyoxal. Then researchers assessed the DNA damage in the cells of the users' mouths, finding that tour of the five e-cigarette users had increased DNA damage in their mouth cells, especially related to acrolein exposure. This was compared to a small sample of people who do not vape.
The findings are in line with those from a study published in August, indicating vaping increases a person's risk of developing oral cancer. That study indicated people who vape have similar levels of carcinogens in their system that are linked to oral cancer.
The type of damage to the cells of the mouth seen in the new study can occur when toxic compounds react with DNA. Researchers warned that if the cells do not repair following the damage, such as might occur from repeated DNA damage during repeat vaping sessions, normal DNA replication stops taking place. The damage is the first step which can later lead to cancer.
This is the latest in a number of  studies have also indicated e-cigarettes may expose users to toxic chemicals that are harmful to the body.
Vaping is the most popular form of tobacco use among teens in the U.S. In fact, a report issued by the U.S. Surgeon General indicates 36% of young adults, 37% of high school students, and 13% of middle school students have used e-cigarettes. Comparatively, only 16% of older adults report using e-cigarettes.
The findings of the new study are among a small group of users and does not prove e-cigarettes cause cancer. The study simply indicates the devices do produce certain toxic chemicals known to damage DNA, which can then lead to cancer.
The team plans to conduct further research with larger groups of users and involve more control subjects. They also want to measure the level of DNA change, or damage, from e-cigarette use compared to traditional cigarette use.
The findings were presented at the 256th National Meeting & Exposition of the American Chemical Society (ACS). The research is not considered conclusive until published in a peer-reviewed journal.
"*" indicates required fields