Oral Cancer Risk Linked to Vaping E. Cigarettes: Study
August 10, 2018
By: Martha Garcia
Vaping may increase a person's risk of developing oral cancer, according to the findings of a new study that suggests the use of e-cigarettes poses a similar risk to smoking traditional cigarettes. 
Researchers with the University of Southern California warn that people who use either electronic cigarettes or traditional tobacco cigarettes have similar levels of carcinogens in their system that are linked to oral cancer.
The findings were presented last week at the 96th General Session of the International Association for Dental Research in London, England. The research is considered preliminary until published in a peer-reviewed journal.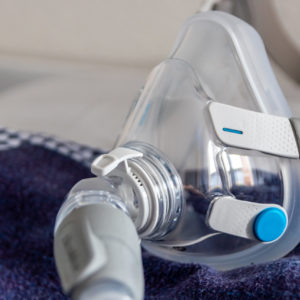 Did You Know?
Millions of Philips CPAP Machines Recalled
Philips DreamStation, CPAP and BiPAP machines sold in recent years may pose a risk of cancer, lung damage and other injuries.
Learn More
Data indicates most users of e-cigarettes and other non-tobacco products are still exposed to carcinogen levels comparable to, or exceeding, exposure seen among cigarette smokers. In fact, carcinogen levels detected put them at significant risk of oral cancers.
Prior studies have suggested e-cigarettes cause exposure to high levels of carcinogens. Some recent research has warned that the devices may release more cancer causing chemicals than many realize. This is especially problematic as e-cigarettes have rapidly become the most popular form of tobacco for American youth.
The latest study evaluated exposure to known carcinogens from different tobacco types among a group of U.S. adults who gave urine samples. Researchers analyzed the urine for tobacco-specific nitrosamines (TSNA). Those included N'-nitrosonornicotine (NNN), a known oral and esophageal carcinogen, and 4-(methynitrosamino)-1-(3)-pyridyle-1-butanol (NNAL), a metabolite of lung carcinogen.
They categorized levels of carcinogens based on the use among combustible tobacco products, including cigarettes, cigars, pipes, and blunts, as well as smokeless tobacco products, including e-cigarettes and other nicotine replacement products.
Recent use was considered use within three days before urine levels were collected and non-use was considered no use within 30 days before urine collection.
Researchers indicated users of all categories of tobacco products, both combustible and smokeless, showed elevated nicotine TSNA concentrations compared to non-users.
TSNA exposure was highest among e-cigarette users. However, e-cigarette users had lower levels of NNN and NNAL carcinogens than other product users. However, those levels were still comparable to nicotine exposure from traditional tobacco cigarettes. Most e-cigarette users used both e-cigarettes and traditional tobacco, resulting in even higher TSNA exposure levels.
Overall, e-cigarette users were exposed to carcinogen levels comparable to or exceeding the levels seen among strict tobacco cigarette smokers, greatly increasing their risk of oral cancers.
Tobacco use is the leading cause of oral cancers, which include cancer of the lips, tongue, inner lining of the cheek, gums, floor of the mouth, and soft palate.
However, unlike lung cancer, oral cancers carry a much lower awareness among the general public and the risk tobacco and e-cigarettes pose to developing oral cancers is not often well known, the researchers warn. This is especially true since e-cigarette liquid often contains high levels of nicotine and the devices can release higher than normal levels of toxic chemicals.
"*" indicates required fields