High-Nicotine Vaping Devices Caused Seizures In Two First-Time Adolescent Users: Case Report
February 05, 2020
By: Martha Garcia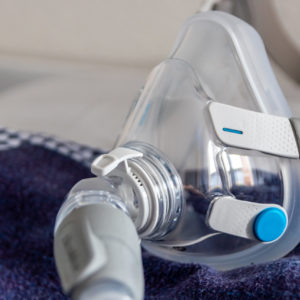 Did You Know?
Millions of Philips CPAP Machines Recalled
Philips DreamStation, CPAP and BiPAP machines sold in recent years may pose a risk of cancer, lung damage and other injuries.
Learn More
The case study involved two patients treated at UCLA Medical Center and Children's Hospital of Orange County, each of which presented with a first-time generalized tonic-clonic seizure immediately after vaping a high concentration nicotine e-cigarette. Neither patient had epilepsy risk factors and their medical history, neurological exams, drug tests, brain MRIs, and electroencephalograms were all normal.
The first patient, a 17-year-old girl with a prior history of daily vaping, experienced a seizure just seconds after she took one full hit from a 5% nicotine SMOK Novo e-cigarette. She had gone two weeks without nicotine exposure before the incident.
A full hit is when a person inhales the maximum amount of vapor possible in a single breath. The patient reported that she typically smokes 5% and indicated she does not take full hits when she vapes, like she did that day.
The patient was also taking fluoxetine to treat an eating disorder. The drug is not known to cause seizures, but can make a patient more prone to seizure from other factors.
The patient later experienced a second seizure three months later after taking one full hit from a 5% nicotine SMOK Nord e-cigarette. Both types of vaping devices are pod systems, much like JUUL e-cigarettes.
In both instances, the seizure occurred after the first instance of vaping for that particular day.
The second patient was a 17-year-old boy with a history of vaping 2.5% nicotine daily. The patient experienced a seizure five minutes after he took one hit from a 5% nicotine Puff  Bar e-cigarette.
He had no history of seizures nor any other health indicators for seizures. After receiving treatment within 30 minutes of seizure, he was later discharged and remained seizure free for 5 months.
Researchers indicate the ability to rapidly inhale high concentrations of nicotine has been identified as potential cause for seizures. The underlying mechanisms include activation of nicotinic acetylcholine receptors, glutamate release, activation of NMDA receptors, and nitric oxide production, the doctors indicated.
E-cigarettes provide users with a much higher nicotine concentration than tobacco cigarettes.
"This ability to rapidly inhale high concentrations of nicotine has been identified as a potential cause for the seizures, although other factors may contribute or be responsible," the researchers noted. "Seizures are an established potential side effect of nicotine toxicity."
In addition to seizures, at least 2,711 individuals nationwide had been hospitalized or died due to a condition now known as EVALI, which stands for e-cigarette or vaping associated lung injury. Problems have been reported in all 50 states, as well as the District of Columbia and several U.S. territories.
Investigations have linked most of the injuries to black market products containing THC. However a number of cases seem to be linked only to the use of nicotine-containing vaping products.
Vaping has quickly become the most popular form of tobacco use among teens leading to numerous health side effects and emerging problems.
New research indicates using e-cigarettes like JUUL are as addictive as smoking marlboro cigarettes. The nicotine in JUUL is especially addictive for those under the age of 26.
A growing number of JUUL injury lawsuits are currently being pursued against the manufacturers of the widely used e-cigarette, alleging that the products were illegally marketed to kids while failing to disclose that each of the e-cigarette pods contain more nicotine than a pack of tobacco cigarettes. The claims primarily involve addictions and problems with severe respiratory injuries linked to vaping.
"*" indicates required fields