Vitamin D Failed To Prevent Elderly Falls At Low Doses, May Be Dangerous At High Doses
December 18, 2020
By: Martha Garcia
While high doses of vitamin D are often taken as a preventative measure to reduce the risk of falls among the elderly, the findings of a new study suggest it is not effective, and may actually increase their risk of falling.
Elderly falls are a serious health concern, since they face a dramatic risk of injuries or complications which can greatly impact overall quality of life and life expectancy. Even otherwise minor falls can result in hospitalizations, with long and painful recoveries for an already aging population, resulting permanent loss of mobility.
In a study published this month in the Annals of Internal Medicine, researchers from Johns Hopkins described the findings of a two-stage randomized clinical trial among two community-based research units, which included 688 participants ages 70 and older, which had an elevated fall risk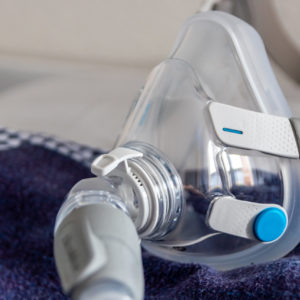 Did You Know?
Millions of Philips CPAP Machines Recalled
Philips DreamStation, CPAP and BiPAP machines sold in recent years may pose a risk of cancer, lung damage and other injuries.
Learn More
At the start of the study, participants had an average vitamin D level of 55 nmol/L. Participants were randomized into four dose groups: 200 International Units (IU), 1,000 IU, 2,000 IU, and 4,000 IU of vitamin D per day.
During the first stage, participants were randomly assigned to one of the four groups where the optimal dose was found. During the second stage participants were given the optimal dose and new participants were randomly assigned to one of the four doses.
High doses of vitamin D did not reduce the risk of suffering a fall. In fact, the findings suggest high doses increased the risk of falls, which are already a serious risk for seniors.
"In older persons with elevated fall risk and low serum 25-(OH)D levels, vitamin D3 supplementation at doses of 1000 IU/d or higher did not prevent falls compared with 200 IU/d," the researchers wrote. "Several analyses raised safety concerns about vitamin D3 doses of 1000 IU/d or higher."
Other studies have suggested vitamin D may increase muscle strength and improve balance. The researchers wanted to test if those outcomes could help reduce the risk of falls among elderly people. However, large doses were no better at preventing falls than low doses.
Large doses included 1,000 IU or more per day, or the equivalent to 25 micrograms per day. That dose was no better than 200 IU per day at preventing falls.
Furthermore, doses of 2,000 IU and 4,000 IU per day increased the risk and severity of falls compared with the 1,000 IU per day dose. The 1,000 IU per day is a common dose for pure vitamin D.
Participants who took 1,000 IU per day or more suffered more serious falls, and falls that required hospitalization, than participants who took 200 IU, which is about half the typical dose found in multivitamins.
Overall, 63% of participants experienced falls over the course of the study. This is considered a high risk of fall.
Many people think if a small dose of a vitamin or supplement is effective, a large dose should be even better. However, in some cases, higher doses can be more of a risk and increase the likelihood of other side effects.
Older patients should not immediately stop taking vitamin D and doctors should not stop recommending it, the researchers noted. They recommended patients have a discussion with their doctor that focuses on their vitamin D levels, fall risk and other factors to determine if they should continue taking vitamin D supplements.
"*" indicates required fields