Volkswagen Atlas Recall Issued Over Airbag Deployment Problems
April 07, 2023
By: Irvin Jackson
Nearly 150,000 Volkswagen Atlas vehicles are being recalled due to a risk that the front passenger airbag may not deploy during an auto accident, putting occupants at an increased risk of injury.
The U.S. National Highway Traffic Safety Administration (NHTSA) announced the Volkswagen Atlas recall on April 4, indicating flawed wiring in the vehicle's front passenger occupant detection system (PODS) sensor can cause a malfunction and deactivate the airbag even if the seat is occupied.
Also referred to as "Body Sense", the passenger occupant detection system is connected to the vehicle's seat heating system by a wire under the front passenger seat. The wire controls the activation and deactivation of the front passenger airbag.
Officials warn customers that if a malfunction occurs, an error message displaying an airbag warning light should illuminate on the vehicle's dashboard, accompanied by a warning sound. The passenger seat airbag indicator light is also designed to display an "OFF" status.
The recall impacts approximately 143,053 Volkswagen vehicles, including the following model years and production dates.
Model Year 2018 through 2020 Volkswagen Atlas vehicles produced from August 19, 2016 through August 30, 2019,
Model year 2020 Volkswagen Atlas Cross Sport vehicles produced from April 19, 2019 through July 24, 2019, and
Model year 2021 Volkswagen Atlas vehicles produced on July 17, 2019
In the event of a passenger occupant detection system malfunctions, consumers are encouraged to have an authorized Volkswagen dealer inspect their vehicle as soon as possible.
Volkswagen stated that a more efficient wire went into production to rectify the issue at the end of October 2022, and that the manufacturer is still in the process of determining a solution and reimbursement plan for impacted models. Volkswagen anticipates interim notification letters will be mailed to owners on May 26, 2023, as well as second notification letters once a repair becomes available. Owners are warned to not allow any occupants in the front passenger seat until a permanent remedy has been announced.
To determine if your vehicle may affected by the recall, owners can call the NHTSA's vehicle safety hotline at 888-327-4236 and enter their vehicle identification number (VIN) or visit NHTSA.gov/recalls.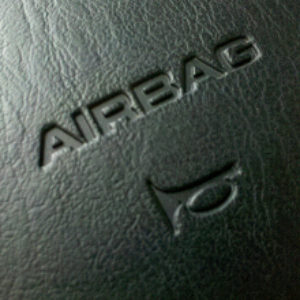 Airbag Recalls
The Volkswagen airbag failures were announced as NHTSA officials continue to oversee the repair process of millions of vehicle owners affected by the Takata airbag recalls, which has become the largest series of recalls ever recorded.
More than 100 million Takata airbags have been recalled worldwide since 2014, over hazardous inflators that can cause the inflators to rupture and explode, resulting in severe, life-threatening injuries and fatalities.
The Takata airbag inflators have the potential to unexpectedly rupture, sending sharp metal fragments and debris from the inflator's housing into the passenger compartment, which can result in serious injury or death to the driver and occupants of the vehicle. At least 28 fatalities and over 400 injuries have been linked to the recalled airbags to date, with no clear indication as to when all impacted models will be repaired.
"*" indicates required fields