Another Airbag Inflator Linked To Deadly Explosion Results in Volvo Recall
November 10, 2020
By: Russell Maas
After millions of vehicles have been recalled in recent years due to defective Takata airbag inflators, Volvo announced a new recall this week that involves 50,000 vehicles equipped with a different type of airbag inflator, which may also rupture when exposed to high humidity, causing metal fragments inside of the airbag assembly to be projected at vehicle occupants.
The U.S. National Highway Traffic Safety Administration (NHTSA) announced the Volvo airbag inflator recall on November 6, after a report indicating a passenger was killed when struck by metal fragments launched from a rupturing inflator manufactured by ZF Group of Livonia, Michigan.
Prior Takata airbag inflator recalls have impacted more than 40 million vehicles across at least 19 different automakers, and have been linked to a number of severe injuries and deaths in recent years. However, Volvo is now warning that ZF airbag inflators may be susceptible to similar problems where they spontaneously rupture and explode.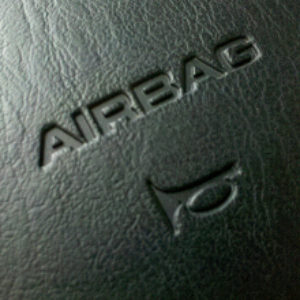 The recall impacts approximately 54,124 Volvo S80 and S60 vehicles from model years 2001 through 2003, which were sold or registered in Alabama, Arkansas, Florida, Georgia, Hawaii, Louisiana, Mississippi, North Carolina, Oklahoma, South Carolina, Tennessee, Texas, Puerto Rico, American Samoa, Guam, the Northern Mariana Islands (Saipan), and the U.S. Virgin Islands.
According to the recall notice, if the propellant tablets within the ZF Group airbag inflators are subjected to elevated moisture levels and frequent high inflator temperatures, the tablets can start to decay and form dust particles.
The accumulation of dust increases the burn surface area and burn rate, which may lead to higher combustion chamber pressure and risk of spontaneous rupturing. Volvo also warned that if the air bag is activated in a crash, the same scenario in which metal fragments are projected could also occur.
To date, Volvo has become aware of at least one death in which the airbag inflator of a recalled model ruptured without vehicle impact, sending fragments of the inflator at the driver. Volvo and the NHTSA are continuing to monitor for additional reports.
Volvo announced it will begin notifying owners and dealers of the recall by mail, with instructions on how to schedule a repair appointment at their local dealer, who will be instructed to replace the driver side air bag free of charge.
The recall is expected to begin on January 4, 2021, when replacement parts become available. Vehicle owners with additional questions or concerns are encouraged to contact Volvo Car customer service at 1-866-870-2046 and reference the recall number R10058.
The NHTSA is still overseeing repair process of defective ammonium nitrate based Takata airbag inflators which surfaced in 2014, and has since spiraled into the largest automobile recall in U.S. history. Investigations of the ammonium nitrate design discovered the inflators may explode under certain conditions such as high humidity, leaving impacted vehicle owners in southern states at increased risk of metal fragments being suddenly project at them without any vehicle impact.
To date, at least 25 people have been killed worldwide by recalled Takata airbags and more than 300 have been injured. Of the fatalities, 16 have occurred in the United States, fourteen of which involved a Honda vehicle. At least another seven fatalities involving Honda vehicles equipped with defective Takata airbags have been reported outside of the U.S.
A number of airbag recall lawsuits have been filed over the massive Takata recall series, including claims by consumers who suffered severe and often life-threatening injuries when the airbag exploded following an accident. Given common allegations raised in the complaints, cases filed throughout the federal court system have been centralized in the U.S. District Court for the Southern District of Florida, as part of a multidistrict litigation, or MDL.
"*" indicates required fields