Vytorin Problems Mount as Drug Found to Not Improve Outcomes in Heart Study
July 22, 2008
By: AboutLawsuits
A new study has found that cholesterol drug Vytorin provides no benefit in reducing the risk of major heart-valve problems, raising questions about why the drug is still on the market. Earlier this year, sales of Vytorin plummeted after another study raised questions whether the drug carried any medical benefits. This study, which was designed to demonstrate the effects of the cholesterol drug on heart attacks, will likely put further pressure on sales of the drug and could lead to the filing of additional lawsuits.
Vytorin, which is marketed jointly by Merck & Co. and Schering-Plough Corporation, is prescribed to treat high levels of cholesterol in the blood. It is a combination of Zetia (ezetmibe) and an older drug commonly known as Zocor (simvastatin), which is also available as a generic.
The new study, known as Simvastatin and Ezetimibe in Aortic Stenosis (SEAS), shows that the controversial cholesterol-lowering medication was no better than a placebo in treating cardiovascular events associated with heart disease, which was the primary endpoint of the analysis. A similar result was observed in the prevalence of aortic valve disease events, which was the secondary endpoint of the study. However, the combination of simvastatin and ezetimibe in Vytorin did bring about a statistically significant 22% reduction in atherosclerotic events.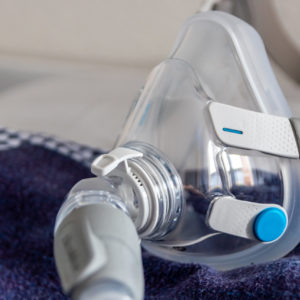 Did You Know?
Millions of Philips CPAP Machines Recalled
Philips DreamStation, CPAP and BiPAP machines sold in recent years may pose a risk of cancer, lung damage and other injuries.
Learn More
The study also found that the drug combination reduced the risk of coronary heart disease in patients with mild to moderate aortic stenosis but could not alter the rate of progression of aortic valve disease.
Earlier this year, the manufacturers released another study, known as ENHANCE, which found Vytorin to be no better than generic Zocor in reducing plaque buildup. Following the release of further details from the ENHANCE study in March, cardiologists recommended that doctors revert to older, cheaper and well-proven treatments for high cholesterol.
A number of Vytorin class action lawsuits have already been filed alleging that the drug provides no benefits over cheaper generics. Potential injury lawsuits are also being reviewed by several lawyers who indicate that if Vytorin provides no medical benefits, than even the slightest degree of health risk is unacceptable.
The SEAS study did suggest a potential cancer risk among patients using Vytorin. There were 39 reports of cancer deaths among patients using the drug, compared with 23 reports of cancer among patients taking the placebo. However, this does not rise to the level of statistical significance and could be attributed to chance. According to researchers, larger studies and other ongoing trials of Vytorin or Zetia do not suggest an increased risk of cancer.
Researcher Claims "No Credible Evidence" of Vytorin Cancer Side Effects : AboutLawsuits.com

September 21, 2008 at 3:01 am

[...] emerged about potential Vytorin cancer side effects in July 2008, when data was released from the SEAS study (Simvastatin and Ezetimibe in Aortic [...]

FDA Investigating Link between Vytorin and Cancer : AboutLawsuits.com

August 22, 2008 at 3:41 pm

[...] Warning Issued by FDARhabdomyolysis Lawsuits Vytorin Cancer Risk Dismissed by Drug MakersVytorin Problems Mount as Drug Found to Not Improve Outcomes in Heart Study FDA Highlights Regranex Foot Ulcer Gel Cancer WarningsRegranex LawsuitsFDA Investigates Possible [...]

Vytorin Cancer Risk Dismissed by Drug Makers — AboutLawsuits.com

July 24, 2008 at 5:33 pm

[...] in Aortic Stenosis (SEAS) trial, which involved nearly 1,900 patients, showed that Vytorin was no better than a placebo in lowering the risk of heart disease in patients whose heart valves were p.... A similar result was observed in the prevalence of aortic valve disease events, which was the [...]
"*" indicates required fields