Warfarin Side Effects Increase Risk of Brain Bleeds in Older Patients: Study
March 17, 2016
By: Irvin Jackson
U.S. researchers indicate that older patients with atrial fibrillation may face an increased risk of intracranial bleeding and stroke when taking warfarin, also sold under the brand name Coumadin. 
In a study published by the medical journal JAMA Cardiology on March 9, researchers found a higher risk of intracranial bleeding among older patients than had been seen in previous studies. The findings suggest that dementia, falls, anemia, depression, kidney and liver problems, as well as other factors common in older patients increased their risks of brain bleeds.
Researchers looked at data on 31,951 veterans with atrial fibrillation who were 75 years or older and placed on warfarin therapy from January 1, 2002, through December 31, 2012. They looked at the factors that led to such bleeding when compared to those linked to ischemic stroke.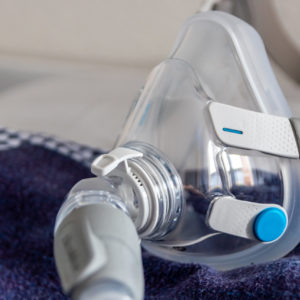 Did You Know?
Millions of Philips CPAP Machines Recalled
Philips DreamStation, CPAP and BiPAP machines sold in recent years may pose a risk of cancer, lung damage and other injuries.
Learn More
The findings indicate that the incidence rate for hospitalization for traumatic intracranial bleeding was 4.8 per 1,000 person-years. The rate for any intracranial bleeding, traumatic or not, during warfarin use was 14.58 per 1,000 person-years.
"In summary, we found that the rate of traumatic intracranial bleeding among older adults with (atrial fibrillation) initiating warfarin therapy was higher than previously reported in clinical trials," the researchers concluded. " While we were unable to generate a clinical prediction tool to evaluate risk given poor model discrimination, we still believe that the individual factors we identified may potentially be used in patient-centered discussions about the benefits and harms of warfarin therapy in older adults."
Warfarin has been the go-to anticoagulant treatment for prevention of blood clots and pulmonary embolism among individuals with atrial fibrillation for years. In recent years, a new generation of drugs have been introduced as superior alternatives, since the drug makers indicate they are easier to use and require less frequent monitoring.
This study does not address bleeding problems with among older individuals using these novel oral anticoagulants, which include blockbuster drugs like Xarelto, Pradaxa and Eliquis. The medications did not hit the market until the very end of the study time frame, but have been a source of increasing concern among consumers and the medical community, as a surprising number of severe and often fatal bleeds have been linked to these new drugs compared to years of prior use of warfarin.
Thousands of Pradaxa lawsuits, Xarelto lawsuits and Eliquis lawsuits have been filed on behalf of individuals who suffered bleeding problems on these new drugs, alleging that the drug makers failed to adequately warn about the bleeding risk compared with warfarin, or about the lack of an effective reversal agent.
While the side effects of warfarin can be quickly reversed in the case of a bleeding emergency, no such antidote was available for Pradaxa, Xarelto or Eliquis at the time these new-generation drugs were introduced. This left many doctors helpless to control bleeding problems that arose among older patients and others.
Following several years of litigation over Pradaxa, which was the first medication of the class to hit the market, the manufacturer of that drug agreed to pay about $650 million in Pradaxa settlements in May 2014, with an average of about $150,000 awarded to former users who experienced bleeding side effects. However, additional cases continue to be filed by individuals who have suffered injuries since the date of the settlement.
There are currently more than 4,500 lawsuits pending throughout the federal court system over Xarelto bleeding injuries, which are currently centralized for pretrial proceedings as part of an MDL, or multidistrict litigation. Unless Xarelto settlements are reached to resolve the litigation, the first trials are expected to begin by early next year.
"*" indicates required fields