Water Park Infection from Brain-Eating Amoeba Results in Death of Teen
June 27, 2016
By: Martha Garcia
After a teen died from a brain-eating infection she developed after visiting a North Carolina water park, parts of the park were temporarily closed and health officials have identified multiple sites that tested positive for the dangerous amoeba. 
Parts of the U.S. National Whitewater Center near Charlotte are closed this week, after an 18 year old visitor contracted the Naegleria fowleri amoeba and died two days later. Only whitewater activities were suspended, according to an official statement put out by the park.
Officials indicate that the only known exposure for the teen was when her raft overturned and she was submerged under water briefly. The teen did not come into contact with open water, other than at the whitewater center, at any other time in the last 10 days.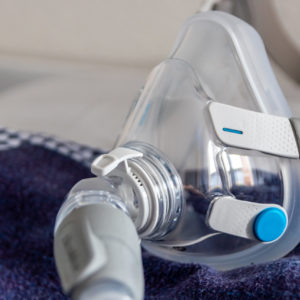 Did You Know?
Millions of Philips CPAP Machines Recalled
Philips DreamStation, CPAP and BiPAP machines sold in recent years may pose a risk of cancer, lung damage and other injuries.
Learn More
Naegleria fowleri DNA was found to be present in the closed loop whitewater system. A total of 11 samples were tested from different parts of the center and the majority tested positive for the amoeba.
The brain-eating amoeba is often found in warm bodies of water, including lakes and ponds; but it has also been linked to the use of sinus-rinsing neti pots. Cases of infection are rare.
Once infected water comes into contact with the sinuses, the amoeba can then migrate and infect the brain. Naegleria fowleri can cause meningitis and meningoencephalitis, inflammation that can destroy brain tissue and is almost always deadly.
The North Carolina park says it disinfects the water throughout the facility, but is one of only three such parks that are not regulated by authorities to help prevent waterborne illnesses. While the lease agreement requires the park to regularly test for fecal coliform, it does not test for other organisms or bacteria and is not government regulated.
Results of the testing are analyzed by an independent lab and the park indicates there have been no problems or infections reported for years before this incident.
Unregulated Water Park
The U.S. National Whitewater Center uses a closed loop artificial river system made entirely of concrete. Water is disinfected with ultraviolet radiation and filtered with a disc filtration system. The UV system is a constant application and treats 12 million gallons of water every 24 hours in the 1,100 acre site on the Catawba River.
Mecklenburg County does test the water in public pools, including parks and apartment complexes, once a year for pH and disinfectant levels. State law requires public pool owners to test pH and chlorine levels daily, but the whitewater facility is not regulated the same way because it is not considered a public swimming pool. It is a facility that simulates rafting similar to that done on an open river.
More so, it is difficult to test for similar bacteria and amoebas such as the one that killed the teen last week. It would require highly specialized testing that is not done quickly.
Only a handful of people become infected with the amoeba every year in the U.S. Naegleria fowleri caused only 35 infection in the U.S. Between 2005 and 2014, according to the CDC. In 2013,the single-celled organism killed a 4 year old who likely got it playing on a backyard slip-n-slide. It was also found in New Orleans tap water, which was likely not disinfected properly.
Health officials say while more specialized testing may be put into place in the future and the Whitewater Center may be regulated, it is not realistic to expect the center to be completely free of the amoeba. However, if concentrations remain, they are low and may not be harmful to attendees.
"*" indicates required fields