Laparoscopic Gastric Sleeve Not As Effective As Gastric Bypass Surgery: Study
January 22, 2018
By: Martha Garcia
For weight loss, gastric bypass surgery appears to be more effective than laparoscopic gastric sleeve surgery, according to the findings of new research. 
In a study published last week in the Journal of the American Medical Association (JAMA), researchers compared the two type of weight loss surgery and found gastric bypass surgery patients lost more weight and were able to reduce medications for other health problems.
Researchers in Finland conducted a randomized clinical trial from March 2008 until June 2010. The study included 240 morbidly obese adults ages 18 to 60, who were randomly assigned laparoscopic sleeve gastrectomy surgery or laparoscopic Roux-en-Y gastric bypass surgery with a five year follow-up period.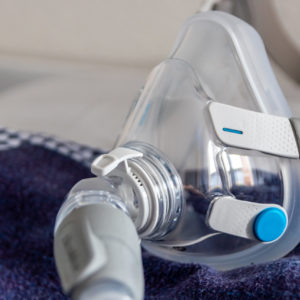 Did You Know?
Millions of Philips CPAP Machines Recalled
Philips DreamStation, CPAP and BiPAP machines sold in recent years may pose a risk of cancer, lung damage and other injuries.
Learn More
Sleeve gastrectomy permanently reduces the size of the stomach so the patient cannot eat as much food. Gastric bypass surgery makes the stomach smaller and reroutes the small intestine. This way the body will not absorb all the calories from the food eaten.
However, some studies have shown serious side effects among patients who've undergone gastric bypass surgery. A study published last year indicated gastric bypass patients often experience long-term indigestion and food intolerances. Similarly, another study found gastric bypass patients face an increased risk of substance abuse and alcohol addiction.
The new research indicated patients who had gastric bypass lost more weight than those with gastric sleeves. The average percentage of excess weight loss at the five year followup for sleeve gastrectomy was 49%. Gastric bypass patients had an average percentage of weight loss of 57%.
Starting out, patients undergoing both surgeries had an average body mass index of 46. Roughly 42% of patients had type 2 diabetes, 34% had dyslipidemia, or high levels of lipids in the blood, and 70% had hypertension.
More patients who had gastric bypass surgery were able to improve their health conditions. For example, 45% of gastric bypass patients had a complete or partial remission of type 2 diabetes after surgery. Only 37% of patients who had sleeve gastrectomy were able to relieve their type 2 diabetes.
Similarly, 60% of gastric bypass patients discontinued their medication for dyslipidemia, compared to 47% of patients who had sleeve gastrectomy. Additionally, 51% of patients who had gastric bypass improved their hypertension and were able to discontinue their medication compared to 29% of patients who had sleeve gastrectomy.
While there was no significant difference concerning quality of life between the two groups, gastric bypass patients lost more weight and improved health conditions more easily than sleeve gastrectomy patients. However, gastric bypass patients also face some adverse health risks.
A study published in 2014 indicated gastric bypass patients face more complications than patients who undergo other types of bariatric surgeries. They are more likely to need follow-up surgery later, be re-hospitalized, or face an untimely death.
In this latest study, by the five year follow-up, gastric bypass patients had a higher death rate than sleeve gastrectomy patients. Gastric bypass patients had a 26% morbidity rate, compared to 19% for sleeve gastrectomy patients.
"*" indicates required fields