WHO Releases List of Most Dangerous Bacteria, Calls For New Antibiotics
March 01, 2017
By: Martha Garcia
A list of the 12 most dangerous strains of antibiotic-resistant bacteria has been released by the World Health Organization (WHO), which indicates that global attention needs to be paid to the risks associated with these "superbugs". 
The new report lists antibiotic-resistant pathogens that are now considered a "global priority." The agency issued the list on February 27, in hopes that it will spur research and development for new antibiotics.
WHO identified many bacteria that are resistant to multiple types of antibiotics and some that can only be treated by few antibiotics. The list includes Acinetobacter baumannii, carbapenem-resistant Pseudomonas aeruginosa, and carbapenem-resistant enterobacteriaceae (CRE). Other strains of Enterobacteriaceae also fall in the designation, including Klebsiella pneumonia and Escherichia coli.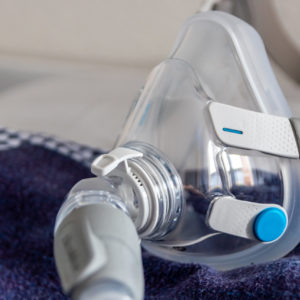 Did You Know?
Millions of Philips CPAP Machines Recalled
Philips DreamStation, CPAP and BiPAP machines sold in recent years may pose a risk of cancer, lung damage and other injuries.
Learn More
Other high priority bacteria included in the list were Staphylococcus aureus, Helicobacter pylori, Campylobacter, Salmonella spp., and gonorrhea.
According to a study released earlier this month, infections caused by a drug-resistant strain of Enterobacteriacea increased by 700 percent among children over the last 10 years. In 2015, the CDC warned CRE was a growing threat to the public as higher than expected numbers of the bacteria were found in major U.S. cities.
Medium priority pathogens on the list include Streptococcus pneumoniae, Haemophilus influenzae, and Shigella spp., a pathogen the CDC issued a warning about in 2015, calling it a much greater risk than previously believed.
The list was compiled by a group of eight experts in infectious disease, clinical microbiology, research and development, public health and infection control. The team focused on data from 23 national and international surveillance systems and published literature.
To determine which bacteria were the most urgent health threats, researchers considered death rates, the healthcare and community burden, how resistant the bacteria was to treatment, the 10-year trend of resistance, how easily it can be transmitted to another person, how preventable it is, and how treatable it is.
Antibiotic-resistant bacteria has risen to the forefront of public concern in recent years as more drug resistant superbugs emerge. A study published last year revealed patients put in a bed last used by another patient who was treated with antibiotics are 22 percent more likely to get a hospital-acquired infection. Another recent report warned that 1 in 7 hospital infections are now antibiotic resistant.
Despite continued warnings of the emergence of antibiotic-resistant bacteria hospitals continue to overuse antibiotics. Antibiotic-resistant infections cause more than 23,000 deaths each year.
Other high importance bacteria and disease that are already considered a priority by the WHO were not included on this list, including HIV, malaria, and strains of mycobacteria, like mycobacterium tuberculosis, which causes human tuberculosis.
The risk of death from antibiotic-resistant bacteria is two to three times greater than from other bacteria. A report from 2014 indicated deaths from superbugs would reach more than 10 million each year by the year 2050.
Health officials hope the priority list will spur the development of new antibiotics, especially those focused on multi-drug resistant bacteria.
"*" indicates required fields