Food Poisoning Sickens 10% of World's Population Every Year: WHO
December 04, 2015
By: Martha Garcia
Nearly 500,000 people die each year from food poisoning diseases around the world every year, sickening more than 600 million globally, according to new data from the World Health Organization (WHO).
On December 3, a first ever report was released by the group on the global impact of foodborne illnesses, "Global Estimates of Foodborne Disease," focusing on the impact of contaminated food globally and finding that an estimated 10% of the worlds population suffer from food poisoning each year.
The report, which compiles more than 10 years of research, concludes that there are 31 agents that cause the food illnesses; primarily, bacteria, viruses, parasites, toxins and chemicals.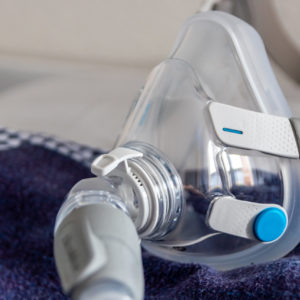 Did You Know?
Millions of Philips CPAP Machines Recalled
Philips DreamStation, CPAP and BiPAP machines sold in recent years may pose a risk of cancer, lung damage and other injuries.
Learn More
More than 100 experts around the world helped to compile the data used for the report, and many say these numbers are only conservative estimates; the global burden may be much higher.
"Until now, estimates of food-borne diseases were vague and imprecise," Dr Margaret Chan, Director-General of WHO. "This concealed the true human costs of contaminated food. This report sets the record straight."
According to the findings, about one in 10 people are sickened by food poisoning. This is primarily from eating contaminated food, preparing food with unsafe water, poor hygiene and inadequate conditions in food production and storage. Low-income countries are affected most significantly, especially Africa and South-East Asia regions.
WHO officials say children under the age of five are the most significantly affected, and account for nearly one-third of the deaths caused by foodborne diseases, despite the fact that they make up only nine percent of the global population. More than 125,000 children are dying every year.
The report concludes that children are especially at risk of not only contracting foodborne disease, but also of suffering delayed physical and mental development, due to the side effects of a food-related illness, that can impact their quality of life.
According to the WHO report, diarrheal diseases account for more than half of foodborne disease, sickening 550 million people each year and causing 230,000 deaths. Children are especially at risk for diarrheal diseases and 220 million children will   become ill each year, killing nearly 100,000.
Researchers say diarrhea from food poisoning is often caused by eating raw or under cooked meat and eggs, fresh produce and dairy products contaminated by norovirus,  Campylobacter, non-typhoidal Salmonella and pathogenic E. Coli.
Typhoid fever, hepatitis A , severe tapeworms, and aflatoxin, produced by mold on grain that is stored inappropriately, will also sicken millions.
Non-typhoidal Salmonella proves to be a public health concern across all regions of the world, regardless of income. However, Campylobacter is a pathogen commonly seen in high-income countries; whereas, typhoid fever and foodborne cholera are more common in low-income countries.
Food borne diseases often cause both short and long-term side effects. Short-term symptoms include, nausea, vomiting and diarrhea. Long-term symptoms include, cancer, kidney or liver failure, brain and neural disorders. Some symptoms are much more serious in children, pregnant women and people with weakened immune systems.
Researchers call on heightened education and training for food suppliers and food handlers of all types to teach proper food safety and hygiene to help prevent foodborne disease and the serious side effects.
"*" indicates required fields