Antibiotic Resistant Strains of Gonorrhea That Resists Cipro, Zithromax, Spreading: WHO
July 10, 2017
By: Martha Garcia
The World Health Organization (WHO) is warning that many strains of gonorrhea have become nearly untreatable with antibiotics, raising further concerns about resistence to popular treatments like Cipro, Zithromax and other drugs.
In a press release issued last week, the WHO indicates that antibiotic resistant gonorrhea is on the rise, citing data from 77 countries where gonorrhea is becoming much more difficult to treat, and in some cases has resisted all forms of treatment.
Gonorrhea, commonly known as the clap, can be spread through vaginal, anal and oral sex and is one of the most commonly reported sexually transmitted diseases, second to only Chlamydia.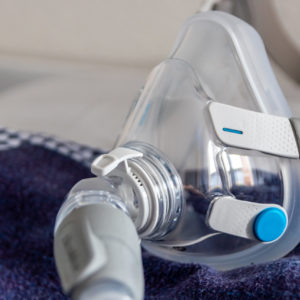 Did You Know?
Millions of Philips CPAP Machines Recalled
Philips DreamStation, CPAP and BiPAP machines sold in recent years may pose a risk of cancer, lung damage and other injuries.
Learn More
Resistance to many older and cheaper antibiotics is becoming more common. In fact, some high-income countries, with good surveillance measures, have untreatable cases that cannot be treated by any known antibiotics.
"The bacteria that cause gonorrhea are particularly smart," Dr Teodora Wi, Medical Officer of Human Reproduction at WHO, said in the press release. "Every time we use a new class of antibiotics to treat the infection, the bacteria evolve to resist them."
WHO data from 2009 to 2014 found widespread resistance to many antibiotics including, Cipro, Zithromax, extended spectrum cephalosporins (ESCs) oral cefixime or injectable ceftriazone. The report also indicated that in many countries ESCs are the only antibiotic that are still effective to treat gonorrhea; however more than 50 countries are reporting cases of gonorrhea that are now resistant to ESCs.
Many pharmaceutical companies don't want to develop new antibiotics, because the drugs are used only for a short time, unlike drugs used for chronic disease, making the products less profitable. Currently only three drugs, in different stages of testing, are being developed to treat gonorrhea.
Another problem involves the systems used to diagnose and report gonorrhea. There are no portable, affordable or rapid diagnostic tests. Many lower income countries, where gonorrhea is more rampant, don't have any diagnostic systems in place to help identify the infection and aid in early treatment.
"Specifically, we need new antibiotics, as well as rapid, accurate, point-of-care diagnostic tests – ideally, ones that can predict which antibiotics will work on that particular infection – and longer term, a vaccine to prevent gonorrhea," said Dr. Marc Sprenger, Director of Antimicrobial Resistance at WHO.
Each year an estimated 78 million people are infected with gonorrhea and many women experience complications from the infection, especially pelvic inflammatory disease, ectopic pregnancy, infertility and increased risk of HIV.
Decreased condom use, increased travel, poor infection detection, and inadequate or failed treatment all contribute to the increase and spread of the infection.
WHO warned that new antibiotics must be developed and replenished often to help combat the spread of the infection. To that end, the organization launched the Global Antibiotic Research and Development Partnership (GARDP), a non-profit organization, to focus on research and development of new antibiotics and the promotion of appropriate antibiotic use.
Researchers warn the best ways to prevent the infection include practicing safe sex and correct condom use, focused education to recognize the symptoms, and increased public awareness and training for healthcare workers to help identify the infection and reduce barriers to interventions.
Symptoms of gonorrhea for men include burning when urinating, discharge from the penis, and painful or swollen testicles. Symptoms for women may include burning or pain when urinating, increased vaginal discharge and vaginal bleeding between periods.
"*" indicates required fields