Preventable Complications in Pregnancy, Childbirth Cause About 800 Maternal Deaths Daily: WHO Report
February 23, 2023
By: Martha Garcia
The rates of preventable maternal deaths caused by complications during pregnancy or childbirth continue to increase in the United States, despite many other countries experiencing reductions during the same period, according to the findings of a new study.
In 2020, a woman somewhere in the world died every two minutes from preventable complications in pregnancy or childbirth. That's more than 800 women every single day, according to a new study by the World Health Organization (WHO), which highlights the progress achieved in many countries regarding maternal mortality rates, and the lack of progress countries like the U.S. have faced during the same time.
The United Nations Maternal Mortality Estimation Inter-Agency Group compiled the report, including the WHO, the United Nations Children's Fund, the United Nations Population Fund, the World Bank Group, and the United Nations Department of Economic and Social Affairs, Population Division. The data includes estimates of maternal mortality collected from 185 countries from 2000 to 2020.
In 2020, more than 287,000 maternal deaths occurred, which includes fatalities that occur because of complications during pregnancy or within six weeks after childbirth.
Worsening Maternal Death Rates in the U.S. 
Overall, 70% of maternal deaths in 2020 occurred in Sub-Saharan Africa. In nine countries facing humanitarian crises, the rates more than doubled.
In the United States, maternal mortality rates also more than doubled between 2000 and 2020, resulting in Americans facing the highest maternal death rate of any wealthy nation. While the rate overall is much higher than any other industrialized nation, the death rates are three times as high for Black women, and Native women face a significant increase in risk as well, compared to white women.
Researchers indicates part of the increase in death rates was linked to COVID-19. The pandemic was a contributing factor to 25% of maternal deaths in the US during 2020 and 2021.
The report indicates 31 other countries experienced decreases in maternal mortality rates during the same time period. Maternal death rates in Australia and New Zealand decreased by 35% and by 16% in central and southern Asia.
The countries with the greatest declines are more likely to have universal healthcare systems, empowered healthcare workforces that include midwives, comprehensive medical care at lower rates, and lower rates of c-sections, which when medically unnecessary can be harmful.
From 2016 to 2020, maternal death rates held steady in most countries but in the US, the rate increased by 17%.
Preventing Maternal Deaths
Most maternal deaths are preventable. They are caused by high blood pressure, severe bleeding, complications from unsafe abortions, or underlying conditions; all things that can be prevented or improved. This year the U.S. Preventative Task Force called on hospitals to conduct regular blood pressure monitoring to help reduce maternal death rates.
The report also estimated more than 1 million more maternal deaths will occur by 2030 if current trends continue.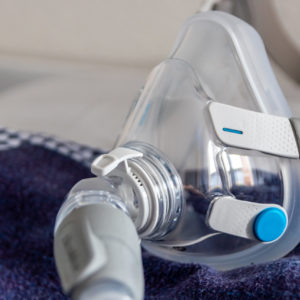 Did You Know?
Millions of Philips CPAP Machines Recalled
Philips DreamStation, CPAP and BiPAP machines sold in recent years may pose a risk of cancer, lung damage and other injuries.
Learn More
Proposed solutions include strengthening health care systems, hiring more workers, ensuring wide access to sexual and reproductive health services, and investing in women's health and education.
More than 270 million women lack access to contraception and roughly half of all pregnancies around the world are unplanned. This leads to 73 million annual abortions and roughly half of those are conducted in unsafe conditions which can lead to bleeding and infections.
One-third of pregnant women globally don't receive four of the eight recommended prenatal checkups or postnatal care which can cause underlying health conditions, that can endanger a woman's health, to go unrecognized, researchers found.
"*" indicates required fields