U.S. Preventative Task Force Calls for Regular Blood Pressure Monitoring for Pregnant Women
February 09, 2023
By: Martha Garcia
Doctors should regularly check the blood pressure of pregnant women throughout their pregnancy, to reduce the risk of maternal death or preeclampsia, according to new recommendations issued by medical experts.
The U.S. Preventative Services Task Force issued draft recommendations on February 7, calling for early and regular blood pressure monitoring during pregnancy, especially among women of color.
Blood pressure disorders during pregnancy are a risk for many women in the U.S., but women of color face an even greater risk of suffering death during pregnancy due to complications linked to hypertension, according to the task force.
The new recommendations, which aren't considered final yet, stem from a rise in maternal mortality and a sharp increase in blood pressure disorders among pregnant women.
Preeclampsia and Pregnancy Hypertension Risks
The United States has one of the highest rates of pregnancy-related deaths among industrialized nations. Women in the U.S. are four times more likely to die during childbirth than women in other industrialized countries. The rate of death during childbirth in the U.S. ranks at the bottom of the world's wealthiest countries.
Additionally, women of color make up a disproportionate number of pregnancy-related deaths; the majority of which are considered preventable.
Hypertensive disorders, or conditions related to high blood pressure, are among the leading causes of death during pregnancy, and conditions related to blood pressure have doubled over the past 30 years. Now, hypertensive conditions affect 1 in 10 pregnancies, compared to 1 in 20 pregnancies in 1993.
Furthermore, hypertensive disorders are the leading cause of maternal mortality during and after pregnancy among Black and Native American women. The maternal death rate among Black and Native American women is three times higher than among white women.
Many pregnant women also face an increased risk of suffering from preeclampsia, a condition marked by high blood pressure. Preeclampsia can quickly lead to distress in both the mother and infant and can lead to death.
Many hospitals in the US are not implementing basic safety practices that could prevent pregnancy-related deaths during and after childbirth. More than half of the pregnancy-related deaths in the US could be prevented.
Additionally, research has linked preeclampsia to an increased risk of heart disease, heart attack, and stroke in the infant.
Blood Pressure Monitoring Recommendations
The new guideline recommendations call for doctors to begin monitoring their patients for hypertensive conditions early and maintain monitoring throughout pregnancy. The Taskforce notes that this is particularly important for women who face increased risks, such as pre-existing conditions like diabetes or lupus, women over the age of 35 and under the age of 15, patients who have undergone in vitro fertilization, and those pregnant for the first time.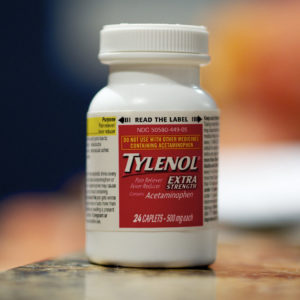 The guidelines also call for improved support for pregnant women of color. Doctors should be aware of the increased risks Black, Native American, and Latina women face so they can focus on resources for pregnant mothers facing the highest risk.
The recommendations also calls for more research concerning high blood pressure conditions among all pregnant women.
The guidance is open for public comment until March 6 and is considered in progress until final guidance is issued. The guidance made by the USPSTF is considered a recommendation and is not an official position until adopted by the respective government offices.
"*" indicates required fields