CPSC Urges Consumers To Be Aware Of Winter Carbon Monoxide, Space Heater, And Snow Blower Risks
December 30, 2019
By: Russell Maas
As consumers prepare for the cold winter months ahead, federal safety officials are warning about the risks associated with common household items, which may result in fires, injuries or carbon monoxide poisoning when not used safely.
The U.S. Consumer Product Safety Commission (CPSC) issued a "Warm Up Safety Winter warning" on December 20, urging families to remain vigilant when using space heaters, snow blowers, and heat sources that produce carbon monoxide (CO) over the coming months.
All heating systems that work off of oil, propane or natural gas emit carbon monoxide, and even secondary heating sources such as fireplaces release the toxic and odorless gas if not vented correctly. Officials indicate that families should take the proper precautionary steps to ensure their heating systems are safe, and not leaking potentially fatal carbon monoxide gas, which is one of the leading causes of fatal poisoning in the United States.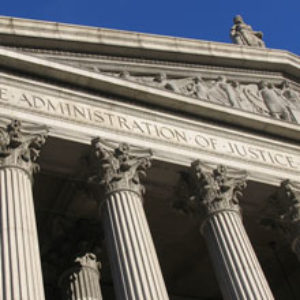 Carbon monoxide is often described as the "silent killer", as the gas has no smell, taste, color or other irritating factors that may allow individuals to detect a leak. Following prolonged exposure, symptoms of carbon monoxide exposure may result in mental confusion, vomiting, loss of consciousness and quickly cause death.
Portable generators, which also produce carbon monoxide, are commonly used over the winter months during power outages, and should always be placed at least 20 feet away from the residence with the exhaust pointed away from indoor spaces.
The CPSC encourages consumers to install carbon monoxide alarms on every level of their home and outside of all sleeping areas. If your home is already equipped with carbon monoxide detectors, consumers should check their batteries to ensure they are working properly.
The CPSC also warns consumers to be cautious when using space heaters, and to always keep them on flat surfaces and away from flammable objects such as curtains, sofas, beds and papers to prevent fire risks. The CPSC advises consumers to also always install smoke detectors in the home on every level and outside of sleeping areas, and to ensure they are properly working.
The third part of the warning urges consumers to use snow blowers safely. Gas powered snow blowers also emit carbon monoxide and should never be left running in an enclosed area. The agency reports the most frequent snow blower injuries are the result of a carbon monoxide poisoning from being left running in a garage or shed, or from a consumer attempting to clear snow from the discharge chute with their hand, which can cause severe injuries.
Individuals exposed to carbon monoxide typically experience symptoms similar to the flu, and those who survive prolonged exposures are commonly left with devastating brain damage that can impact them for the rest of their lives.
Federal health officials indicate nearly 400 people die due to carbon monoxide poisoning per year, with most of those deaths happening during the winter, when Americans commonly use gas heaters inside their homes that may emit the toxic fumes.
"*" indicates required fields