High Blood Pressure Often Mistaken For Menopause, Leading To Misdiagnosis: Study
January 29, 2021
By: Martha Garcia
A group of cardiologists are warning that women with high blood pressure during pregnancy or experiencing early menopause may be misdiagnosed as undergoing full menopause, leaving an underlying hypertension injury untreated, which may increase the risk of heart problems later in life, including heart attack and stroke.
Pre-eclampsia during pregnancy and hypertension by middle age increases a woman's risk of suffering future stroke, heart attack and other cardiovascular conditions, which can go undiscovered due to a menopause misdiagnosis, according to a consensus document published by the European Society of Cardiology January 25, in the European Heart Journal.
The document provides an update of gynecological and obstetric conditions which affect cardiovascular risk in women. Pregnancy complications and early menopause increase women's future risk of heart disease if not treated early, according to the findings.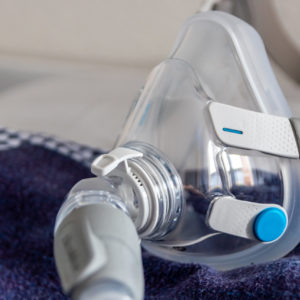 Did You Know?
Millions of Philips CPAP Machines Recalled
Philips DreamStation, CPAP and BiPAP machines sold in recent years may pose a risk of cancer, lung damage and other injuries.
Learn More
"High blood pressure is called hypertension in men but in women it is often mistakenly labelled as 'stress' or 'menopausal symptoms'," said author Professor Angela Maas, director of the Women's Cardiac Health Programme at Radboud University Medical Centre in Nijmegen, Netherlands. "We know that blood pressure is treated less well in women compared to men, putting them at risk for atrial fibrillation, heart failure and stroke – which could have been avoided."
Pre-eclampsia is linked with a four-fold increase in heart failure and hypertension for women later in life. It also doubles the risk of stroke for a woman, the document warns. Pre-eclampsia is a condition suffered during pregnancy causing high blood pressure which can threaten the health of the infant and can be life-threatening to the mother if not treated quickly.
Suffering from high blood pressure conditions during pregnancy increases the risk of hypertension during menopause and other heart conditions when a woman is in her 70s, the report states. Similarly, women who have an early natural, not surgical, menopause before the age of 40 have an increased risk of cardiovascular disease. Each year of early menopause is linked to a 3% increased risk.
Furthermore, if a woman suffers from autoimmune inflammatory conditions, such as rheumatoid arthritis and lupus, they also face an increased risk of cardiovascular disease during menopause, the paper warns. These conditions are far more common in women compared to men.
Women undergo myriad sex hormone changes throughout their lifetime. This can impact cardiovascular disease risk. While traditional cardiovascular risk factors typically occur in older age, some risk factors occur earlier or during middle age. These must be addressed to help patients later in life, according to the authors.
Women Need To Be Assessed Differently Than Men
"Physicians should intensify the detection of hypertension in middle-aged women," wrote authors of the consensus document. "Up to 50% of women develop high blood pressure before the age of 60 but the symptoms – for example hot flushes and palpitations – are often attributed to menopause."
The position paper indicates women must be assessed differently than men. They should not simply be asked about high cholesterol. A full health history concerning high blood pressure during pregnancy and any conditions affecting blood pressure during middle age must be discussed.
Blood pressure conditions must be addressed during middle age for women, otherwise when a woman reaches 70 the issue of hypertension will be much more difficult to treat, the group warns.
The consensus paper focused on how to treat heart health after pregnancy complications, during menopause, and other conditions like breast cancer. It recommends women focus on living an overall healthy lifestyle and eating a healthy well-rounded diet.
It notes that women should be fully assessed during mid-life before being treated with hormone therapy. Hormone therapy can help alleviate hot flashes and night sweats, but can also increase the risk of stroke, heart attack or blood clots.
Transgender women require hormone therapy for the rest of their lives, but this also increases their risk of blood clots, the paper warns. These factors must be addressed with their doctor to reduce their risk, it notes.
"*" indicates required fields