Safety Group Releases 2015 "Worst Toys" List Before Christmas
December 07, 2015
By: Russell Maas
A consumer advocacy and protection group has released a list of the most dangerous toys on the market this holiday season, indicating that they may pose a risk of various injuries, from choking and strangulation, to allergies and far too realistic toy guns. 
The non-profit organization World Against Toys Causing Harm Inc. (W.A.T.C.H.) released their 43rd annual "10 Worst Toys" report last month, urging parents to be aware of the dangers associated with several harmful toys that should be kept out of children's hands.
W.A.T.C.H. is encouraging parents and guardians to carefully select the toys they will be purchasing for children and to always inspect them before allowing children to play with the products.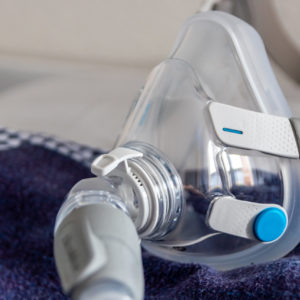 Did You Know?
Millions of Philips CPAP Machines Recalled
Philips DreamStation, CPAP and BiPAP machines sold in recent years may pose a risk of cancer, lung damage and other injuries.
Learn More
According to the group, research has shown that there is a child treated at an emergency room in the U.S. every three minutes for a toy-related injury. The group says those injuries could have been prevented if parents had fully inspected the potential dangers of the toy, or had been rendering supervision while the toy was played with.
Many popular consumer watchdog groups have become concerned with the safety of today's toys and have identified the toy industry for a growing number of emergency room visits over the last two decades. W.A.T.C.H. reports that from 1990 to 2011, there has been a 40% increase in the number of toy-related injuries.
This year's report includes a wide range of toys, most of which are readily available at popular toy stores, such as Toys R Us and Kmart, or from on-line merchants, such as Amazon.com and Ebay.com.
The list includes the "Bud Skipits's Wheely Cute Pull Along" toy manufactured by Bunnies By The Bay, which is a furry stuffed animal that rests on four red wooden wheels with small blue hub caps that can be pulled around by children. The toy is recommended for babies six months or older. However, the group indicates that the pull along toy may pose a choking hazard for infants and young children, because certain lots of them were recalled earlier this year due to small pieces of the hub caps breaking off.
Another pull-along toy making the list is the "Pull Along Zebra," manufactured by Early Learning Centre, due to its potential risk for children to become entangled or strangle to death from the 21 inch pull cord. The industry regulates allowable lengths of cords on most children's toys, which are not to exceed 12 inches. While longer cords are allowed for "pull toys," the consumer group warns that this can easily pose a strangulation hazard.
The "Kid Connection Doctor Play Set", sold by Walmart Inc., was added to the warning list due to potential ingestion and choking hazards from a multi-colored utensil, which children are encouraged to use in a manner similar to a doctor's tongue depressor. If the specific piece were accidently ingested it could occlude airways and cause a choking hazard.
Several other toys that made W.A.T.C.H.'s list for potential hazards to the eye, face, head, neck, or other bodily injuries, include the STATS 38 Quick Folding Trampoline manufactured by Toys R Us, Inc. which is recommended for children six years or older. However, health experts, including the American Academy of Pediatrics, have warned that trampolines of any size pose a serious risk of injury for children who could land on their head or neck causing broken bones, paralysis, or even death.
Listed Fifth on the list is the "Splat X Smack Shot", which is a form of sling shot that can shoot the included ammunition up to 100 feet, posing an increased risk of eye and facial injuries to anyone nearby the group claims.
Another shooting-style toy on the list is the GD. Jiefeng Toys "Foam Dart Gun," which is marketed for children ages three and up, indicating that it not only pose eye injuries, but is dangerously realistic looking with perforated grips, cocking hammer, and designed slides all black in color, W.A.T.C.H. warns.
The group says the next two toys on the list pose blunt force and head and impact injury hazards. The "Kick Flipper" toy manufactured by Playsmart Inc. is a rigid plastic board marketed to children as a skateboard without wheels to encourage tricks, but makes no mention of necessary or recommended safety gear for its use. The product packaging also fails to show children using the boards wearing helmets while performing tricks.
Also posing blunt force injuries, according to W.A.T.C.H., is the "Leonardo's Electronic Stealth Sword" manufactured by Playmates International Company Ltd. The sword resembles the cartoon Ninja Turtle theme and encourages "Ninja Battles" that may cause facial injuries from being hit with the hard plastic sword.
The last toy on the list is the "Velociraptor Claws" toy, manufactured by Hasbro, which are slip-on-hand claws that resemble images and characters on the popular Jurassic World franchise that encourage children ages four and up to "claw like a raptor". The packaging provides no warnings or cautions regarding potential eye and facial injuries that could occur.
W.A.T.C.H. encourages parents and those buying for children to avoid the above mentioned toys this year and to use similar approaches when selecting other toys for children. The group also recommends that buying toys in-store rather than online can be beneficial when analyzing the dangers.
Many online retailers are not required to disclose all of the warnings and may omit important safety information. The advantage of buying a toy in-person is being able to physically inspect the toy and read the manufacturer's complete warning. The group says that in some cases parents may be aware of certain tendencies their children have and would be able to make a better more informed decision whether to buy it or not after inspecting the toy in person.
Image Credit: |Image via http://toysafety.org/
"*" indicates required fields