Wrongful Death Lawsuit Over Eliquis Gastrointestinal Bleed Filed Against Bristol-Myers Squibb, Pfizer
March 17, 2017
By: Irvin Jackson
Bristol-Myers Squibb and Pfizer face a wrongful death lawsuit brought by a Texas man, who alleges that side effects of Eliquis caused his wife to suffer a severe gastrointestinal bleed, which ultimately led to her death. 
The complaint (PDF) was filed by Kenneth M. Kubler in Delaware Superior Court on March 2, on behalf of himself and his late wife, Virginia.
Gastrointestinal bleeding while using Eliquis, a controversial new-generation blood thinner, are cited as the cause of Virginia Kubler's death, according to the lawsuit.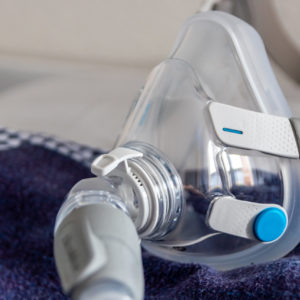 Did You Know?
Millions of Philips CPAP Machines Recalled
Philips DreamStation, CPAP and BiPAP machines sold in recent years may pose a risk of cancer, lung damage and other injuries.
Learn More
Kubler was prescribed Eliquis in February 2015, for the treatment of atrial fibrillation. A month later she suffered a gastrointestinal bleed, anemia and other internal bleeding injuries, which led to her death on April 28, 2015.
Eliquis is part of a new crop of oral anticoagulants introduced in recent years, known as factor xa medications, which also includes the treatments Xarelto and Pradaxa. The drugs have been aggressively marketed as a replacement for Coumadin (warfarin), which has been the go-to anticoagulation treatment for decades. However, unlike warfarin, where the blood thinning effects of the medication can be reversed in an emergency to stop bleeding problems, there was no approved reversal agent when Eliquis, Pradaxa or Xarelto were introduced.
Since the medication hit the market, a large number of bleeding problems caused by Eliquis have been reported, since doctors were left unable to stop or control gastrointestinal bleeds, brain bleeds and other complications.
The case joins a growing number of similar Eliquis lawsuits being filed in courts nationwide, many of which involve wrongful death claims. Each of the cases raise similar allegations that the drug makers knew or should have known about the risks associated with the medication, yet failed to provide the important safety information to users and doctors. Plaintiffs indicate that a deceptive and faulty clinical trial, known as ARISTOTLE, was used to get the drug approved.
"Instead of admitting the major errors and frauds involved in the ARISTOTLE study, defendants misleadingly stated publicly that they were submitting 'additional data' to the FDA, and to this date have never publicly acknowledged the missing and incorrect data submitted to the FDA, which would be of concern to prescribing physicians and the public," the lawsuit states. "After the drug was approved by the FDA, Defendants engaged in an aggressive marketing campaign for Eliquis, including extensive marketing directly to the public, via TV and print."
Amid an increasing number of cases filed in courts nationwide, Bristol-Myers Squibb and Pfizer filed a request in October with the U.S. Judicial Panel on Multidistrict Litigation (JPML) last month, seeking to transfer all Eliquis failure to warn cases to one judge for coordinated discovery and pretrial proceedings, suggesting that the number of complaints is likely to continue to increase over the coming weeks and months.
The JPML heard oral arguments on January 26, and last month decided that a multidistrict litigation (MDL) should be established for the Eliquis bleeding lawsuits, transferring cases to U.S. District Judge Denise L. Cote in the Southern District of New York for coordinated pretrial proceedings.
Similar MDL proceedings have previously been established for all Pradaxa lawsuits and Xarelto lawsuits, which raisedallegations about the same risks associated with these other new generation anticoagulants, which hit the market before Eliquis and were previously bigger sellers.
Following several years of litigation over the failure to warn about the bleeding risk with Pradaxa, which was the first member of this class of drugs to enter the market, Boehringer Ingelheim agreed to pay $650 million in Pradaxa settlements to resolve about 4,000 cases in 2014.
The Xarelto litigation is currently centralized in the federal court system, where about 15,000 complaints are pending before U.S. District Judge Eldon Fallon in the Eastern District of Louisiana.
A series of early "bellwether" trials are expected to begin early next year, which are designed to help the parties gauge how juries may respond to certain evidence and testimony that will be offered throughout the cases filed against Bayer Healthcare and Janssen Pharmaceuticals over their anticoagulant.
Scott

August 29, 2021 at 4:45 am

my mother passed away from gastrointestinal bleeding from eliquis in july11 ,2018. The federal courts would not let any lawsuits against eliquis and our attorney dropped our case Has this changed and can we pursue the case if so or our we intitled to any part of settlements awarded since then. Please someone give us advice on n how to hold them liable for there actions to prevent any future deaths[Show More]my mother passed away from gastrointestinal bleeding from eliquis in july11 ,2018. The federal courts would not let any lawsuits against eliquis and our attorney dropped our case Has this changed and can we pursue the case if so or our we intitled to any part of settlements awarded since then. Please someone give us advice on n how to hold them liable for there actions to prevent any future deaths to anyone's family members and prevent any other famlys from going through a loved one dieing of a slow and miserable death from gastrointestinal bleeding . Hardest thing in my life I have ever had to go through as her son watched over a 2 week or longer period of her slow death having to give her morphine every four hours and at the end every two hours at home on Hospice until she passed .I can only hope and pray no other family has to go through this!!!!!!

Marie

March 28, 2017 at 8:20 pm

I have been on Eliquis since 2014 and have not suffered any ill effects. I also read the drug's informational insert that clearly cautions about side effects that may occur, and the symptoms one should pay attention to. My physician has also discussed these effects and symptoms with me. In my opinion, the pharmaceutical company respects the patient's need for accurate information.

Ann

March 17, 2017 at 6:29 pm

I have been on Eliquis since December 2016 . I have been sick, tired and weak since I have been hospitalized twice for dehydration. I was on warfarin for years before this. I tried Pradaxa once and was sick, terrible stomach pains until I returned to warfarin
"*" indicates required fields