West Virginia Medical Malpractice Lawsuit Damage Cap Being Challenged
October 29, 2010
By: Staff Writers
The legislature-imposed cap on damages in West Virginia medical malpractice lawsuits is being challenged on appeal by a couple who had $1 million of a jury's compensation award for pain and suffering taken away under state law.
James MacDonald and his wife, Debbie, were successful at trial in a malpractice lawsuit filed over his development of rhabdomyolysis, a muscle-destroying disease, that was caused by a combination of drugs given by City Hospital. Following trial, a West Virginia jury determined that the couple deserved $1.5 million for pain and suffering and $129,000 for medical expenses and lost wages. However, after applying a West Virginia malpractice damage cap, the judge reduced the jury's award to $500,000.
Like plaintiffs in a number of states recently, the MacDonalds are challenging the damage cap imposed by the state legislature as an unconstitutional intrusion on their right to a trial by jury and claim that the state has made an arbitrary legal decision on cases, regardless of evidence and circumstances. The couple has appealed the decision to reduce their jury award to the West Virginia Supreme Court.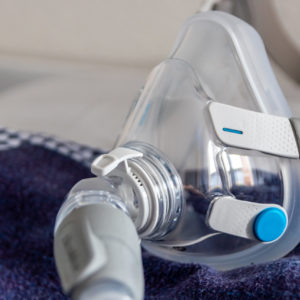 Did You Know?
Millions of Philips CPAP Machines Recalled
Philips DreamStation, CPAP and BiPAP machines sold in recent years may pose a risk of cancer, lung damage and other injuries.
Learn More
Earlier this month, lobbyist groups representing doctors and insurance companies waded into the fray, filing a brief in an attempt to ensure the cap remains in place, arguing that it is acceptable for the legislature to interfere with the cases to keep the price of medical insurance low and keep doctors from fleeing the state for fear of being targeted by medical malpractice lawsuits. Oral arguments in the case are scheduled for January, with a decision expected later in 2011.
About 30 states currently have damage caps in some form, but they have been increasingly challenged by plaintiffs with medical malpractice lawsuits in recent years. State Supreme Courts in Illinois and Georgia have thrown out similar damages caps over the last year, saying that the imposition of caps by the state legislatures violated the plaintiffs' rights to a trial by jury, since the cap overrode the jury's judgment on what the compensation for those cases should be.
The West Virginia cap on pain and suffering was first instituted in 1986, but then the cap was set at $1 million. Since then, the cap has been whittled down and now limits recovery for pain and suffering to $250,000 in most cases and $500,000 for the most serious injuries. The cap ignores the number of defendants involved in a case, so that multiple defendants split the $500,000, regardless of the circumstances. Originally the jury awarded James MacDonald $1 million for pain and suffering and awarded Debbie MacDonald $500,000.
California was the first state to enact a damage cap in 1975, specifically limiting the non-economic damages in medical malpractice lawsuits. According to the National Conference of State Legislatures, as of 2005 ten states capped recoveries specifically on medical malpractice cases and another 22 have caps that are not limited to medical malpractice. About a dozen states also have caps on punitive damages.
"*" indicates required fields