Selection of Xarelto Cases For Bellwether Test Trials Disputed by Parties in MDL
November 06, 2015
By: Austin Kirk
As a growing number of Xarelto lawsuits continue to be filed throughout the federal court system on behalf of individuals who have experienced severe and sometimes fatal bleeding problems after using the controversial anticoagulant, plaintiffs and defense attorneys have submitted competing proposals for selecting the cases that will be eligible for a series of bellwether trials set to begin next year.
There are currently more than 2,800 product liability lawsuits pending against Bayer and Johnson & Johnson's Janssen subsidiary over failure to adequately warn about the bleeding risks linked to side effects of Xarelto, which is part of a new generation of blood thinners introduced in recent years as a replacement for warfarin among individuals at risk of clots.
Since December 2014, the federal Xarelto cases have been consolidated as part of an MDL, or multidistrict litigation, with all cases centralized before U.S. District Judge Eldon Fallon in the Eastern District of Louisiana for coordinated handling during discovery and a series of early "bellwether" test trials, which are designed to help the parties gauge how juries may respond to certain evidence and testimony that is likely to be repeated throughout a large number of claims.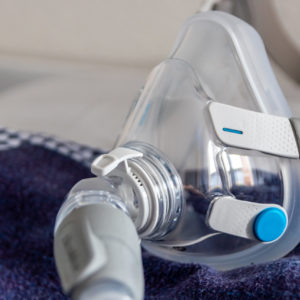 Did You Know?
Millions of Philips CPAP Machines Recalled
Philips DreamStation, CPAP and BiPAP machines sold in recent years may pose a risk of cancer, lung damage and other injuries.
Learn More
As part of the coordinated pretrial proceedings, Judge Fallon has directed the parties to come up with a plan for selecting lawsuits for a pool of 40 Xarelto bellwether cases, which will go through case-specific discovery and dispositive motions in preparation for a series of early trial dates that are expected to begin on August 1, 2016.
This week, each side submitted a competing proposal, with different positions on whether geographical limitations should be a factor in determining which representative cases are selected for the first to go before a jury.
Judge Fallon has indicated that the first two Xarelto bellwether trials will be held in Louisiana, followed by one in Mississippi, and one in Texas. Each side is expected to select 10 potential bellwether cases, and the remaining 20 would be selected at random.
The makers of Xarelto have refused to agree to cases going before juries in a jurisdiction other than where it was originally filed, which is known as a Lexecon waiver. As a result, plaintiffs indicate that the defendants are severely impairing the ability to select cases that will present fact patterns that are representative of many claims in the litigation.
"Defendants' proposal – their unilateral refusal to waive Lexecon and their severe geographical restrictions upon the discovery pool – strays far from the path that can provide the Court and parties with meaningful information about this diverse nationwide docket of thousands of cases," wrote plaintiffs' attorneys in a memorandum (PDF) submitted on November 4.
In their proposal, plaintiffs are calling for the Court to first conduct a census of claims in order to break them down into categories that are representative of typical cases, then each side would select its cases based on those categories, with at least two of their 10 cases coming from the Eastern District of Louisiana.
In a competing proposal (PDF) submitted by attorneys for Bayer and Johnson & Johnson, the drug makers call for half of the bellwether Xarelto cases to come from Louisiana, six from Mississippi, two from Texas, and 12 from other states. Half of each geographic location's cases would be randomly selected, with each competing party picking a quarter of those cases, again based on geography. They also agree on having the cases categorized at a status conference next month.
Plaintiffs maintain that the plan proposed by defendants is too geographically limiting.
"Frankly, the Defendants' proposal is not even an attempt to identify representative cases. It is a simple cherry-picking of venues," plaintiffs' attorneys state in their filing. "There should be no mistake. The geographic limitations imposed by the Defendants plan are severe and will seriously impair the ability to identify representative cases."
While the outcomes of the bellwether trials will not be binding on other claims in the litigation, they are designed to help the parties test the strengths and weaknesses of their claims, and may promote an eventual Xarelto settlement agreement that would resolve the litigation without the need for hundreds of individual trials to be scheduled nationwide.
"*" indicates required fields