Xarelto Lawsuit Filed Over Failure to Warn About Bleeding Risk
August 07, 2014
By: Irvin Jackson
A growing number of product liability lawsuits are being filed nationwide over side effects of Xarelto, with a Texas woman one of the latest to sue Bayer and Johnson & Johnson, alleging that inadequate warnings were provided about the bleeding risk associated with the anticoagulant.
The complaint (PDF) was filed by Jeanne Jeffcoat in the U.S. District Court for the Eastern District of New York on July 29, alleging that Xarelto caused a life-threatening bleeding event that left her permanently injured.
Jeffcoat joins a growing number of individuals nationwide who are now pursuing a Xarelto lawsuit, alleging that the drug makers aggressively marketed the drug as superior to warfarin without adequately warning about the risk of bleeding and the lack of an approved antidote that doctors could use to reverse the blood thinning effects of the medication.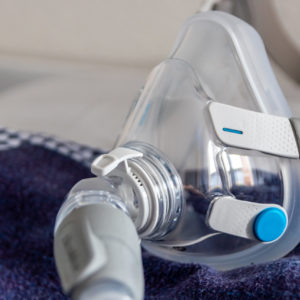 Did You Know?
Millions of Philips CPAP Machines Recalled
Philips DreamStation, CPAP and BiPAP machines sold in recent years may pose a risk of cancer, lung damage and other injuries.
Learn More
Only four months after Jeffcoat began using Xarelto in March 2012, she indicates that she suffered a life-threatening bleed that has left her with severe and permanent injuries, pain, suffering and emotional distress.
Misleading Marketing Claims
Xarelto (Rivaroxaban) is part of a new generation of anticoagulants, known as "direct thrombin inhibitors," which are used to reduce the risk of blood clots and strokes. The medication was jointly developed by Bayer and Johnson & Johnson's Janssen subsidiary, and was introduced in late 2011.
The lawsuit not only accuses Bayer and Johnson & Johnson's Janssen subsidiary of putting out a dangerous and defective drug, but also accuses the companies about purposefully misleading the medical community.
While Bayer and Janssen have indicated that they are now working with a company called Portola Pharmaceuticals to develop an Xarelto reversal agent, plaintiffs allege that the drug makers withheld information from consumers and the medical community about the lack of an antidote and about the severe bleeding risks with Xarelto.
The companies have used three studies to get Xarelto approved as a stroke prophylactic for patients with atrial fibrillation, and as a preventative measure against deep vein thrombosis and pulmonary embolism. All of the studies noted an increased risk of serious bleeding events.
According to the lawsuit, the companies used the studies' positive results to promote Xarelto to doctors in their promotional materials, but the "promotional materials fail to similarly highlight the increased risk of gastrointestinal bleeding and bleeding that required transfusion, among other serious bleeding concerns."
At issue is Xarelto's lack of an antidote, known as a reversal agent. Xarelto was designed to compete with similar new generation blood thinners to replace Coumadin (warfarin) for the prevention of stroke in patients with atrial fibrillation. Like all blood thinners, Xarelto increases the risk of suffering a bleeding event, but warfarin's blood thinning side effects can be counteracted with a dose of vitamin K.
Xarelto has no such approved reversal agent, and doctors were often caught flat-footed when patients began suffering bleeding events that could not be stopped. The lawsuit claims that the companies downplayed this risk to the point that the FDA had to issue a warning on June 6, 2013 (PDF), saying that the company's ads were misleading.
The FDA said the company downplayed the risks and placed them so that they would not catch readers' attention, and made misleading claims that there were no dosage adjustments required, when in fact there were.
Xarelto Bleeding Problems
"In the year leading up to June 30, 2012, there were 1,080 Xarelto-associated 'Serious Adverse Event' ('SAE') Medwatch Reports filed with the FDA, including at least 65 deaths," the lawsuit notes. "At the close of the 2012 fiscal year, a total of 2,081 new Xarelto-associated SAR reports were filed with the FDA in its first full year on the market, ranking tenth among other pharmaceuticals in direct reports to the FDA. Of those reported events, 151 resulted in death, as compared to only 56 deaths associated with warfarin."
According to the reports, Xarelto bleeding problems result in death in 8% of all cases, which is double the rate of death for warfarin bleeding events.
The Institute for Safe Medication Practices warned that the figures indicated a "strong signal" that there were safety problems with Xarelto and said that the public and scientific community needed to be warned and Xarelto safety needed to be further investigated.
While Bayer and Johnson & Johnson are accused of failing to fully explore all potential reversal agents for Xarelto and for not adequately educating doctors about the drug's risks, they did not skimp on advertising dollars. According to the lawsuit, they spent at least $11 million on advertising in medical journals in 2013 alone, making Xarelto the number one pharmaceutical product advertised in professional health journals in the third quarter of 2013 based on pages and money spent.
The drug's first full year on the market saw $582 million in sales, and by the end of 2013, Xarelto had been prescribed to more than 7 million people worldwide and sales now approach $2 billion, making it a blockbuster drug and the leading global anticoagulant.
Jeffcoat accuses the drug manufacturers of negligence, strict product liability, breach of warranty,fraudulent misrepresentation, fraudulent concealment, negligent misrepresentation, fraud and deceit, and seeks $10 million in damages. The lawsuit also calls for punitive damages against Bayer and Johnson & Johnson for allegedly wanton, willfull, fraudulent, and reckless acts that were in disregard for patients' safety and welfare.
"*" indicates required fields