Xarelto Liver Injury Risk Evaluated by Health Canada
September 03, 2015
By: Austin Kirk
Amid a growing number of Xarelto injury lawsuits being filed in the United States over the drug maker's failure to adequately warn abut the bleeding risk associated with the controversial anticoagulant, Canadian health officials indicate that they recently launched an investigation into the potential risk of liver injury from Xarelto.
Xarelto (rivaroxaban) is a new-generation oral anticoagulant introduced in recent years as a superior replacement for warfarin, which has been the go-to treatment for prevention of blood clots and strokes.
Over the past two years, Xarelto has been rapidly adopted within the medical community, as it does not require the same level of frequent blood monitoring to maintain the appropriate dose. However, as more and more individuals have been switched to the new class of anticoagulants, concerns have emerged about the side effects of Xarelto and whether the drug makers adequately researched the medication or warned about potential risks.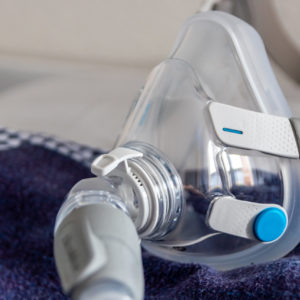 Did You Know?
Millions of Philips CPAP Machines Recalled
Philips DreamStation, CPAP and BiPAP machines sold in recent years may pose a risk of cancer, lung damage and other injuries.
Learn More
On August 26, Health Canada issued a safety review summary about a recent investigation into the potential link between Xarelto and liver injury.
The probe was launched after at least 61 reports of liver problems on Xarelto were reported in Canada, through the agency's Canada Vigilance Program. However, the agency indicates that the current safety review was unable to establish a clear link between side effects of Xarelto and liver injury, calling on medical providers to report any instances of liver damage that may be linked to the anticoagulant.
In addition to the Xarelto liver damage reports submitted in Canada, investigators have reviewed international data on 431 other cases. However, most users were taking other drugs, and only 23 involved use of Xarelto alone, which was determined to be insufficient information for Health Canada to draw a firm conclusion.
The Canadian investigation was launched following the publication of two scientific reports that described liver injury among 16 patients using Xarelto.
In October 2014, Swiss researchers described two patients who suffered liver injury with hyperbilirubinemia (adult jaundice) in the medical journal JAMA Internal Medicine. Researchers suggested that when the two patients were taken off Xarelto, they saw swift improvement.
"Both patients showed a rapid biochemical and clinical recovery after discontinuing rivaroxaban therapy," the researchers reported. "Treatment with rivaroxaban can be associated with severe, symptomatic liver injury. Physicians should be aware of this adverse drug reaction."
The Swiss investigators indicated that between 2008 and 2013, there were 42 cases of liver injury potentially linked to Xarelto reported to the Swiss Agency of Therapeutic Products.
Concerns About Xarelto Side Effects
The questions over the potential liver injury risk with Xarelto come as Bayer and Johnson & Johnson's Janssen subsidiary face hundreds of failure to warn lawsuits over the drug in the United States, which allege that the drug makers withheld information about the potential Xarelto risks from consumers and the medical community.
While all blood thinners carry a risk of bleeding injury, Xarelto has been linked to a surprising number of problems involving severe and uncontrollable bleeds, sometimes resulting in death.
Xarelto has been promoted as easier to use than warfarin, since it does not require regular blood monitoring. However, several recent studies have raised questions about those claims, with researchers suggesting that Xarelto blood monitoring may actually help doctors identify patients at the greatest risk of bleeding.
In addition to failing to warn about the risk of bleeding and importance of blood monitoring, plaintiffs pursuing bleeding claims allege that the drug makers withheld information about the lack of a Xarelto reversal agent, which doctors could use to stop hemorrhaging that may develop among users.
While warfarin's blooding thinning effects can be quickly reversed in an emergency, there is no antidote for Xarelto.
Similar allegations were raised in thousands of Pradaxa lawsuits, involving use of another new-generation anticoagulant in the same class of medications, which was introduced by Boehringer Ingelheim in October 2010, one year before Xarelto hit the market.
Following several years of litigation, Boehringer Ingelheim ultimately agreed to pay $650 million in Pradaxa settlements, with an average of about $150,000 per claim.
The first Xarelto trials may begin by August 2016. Known as "bellwether" cases, the outcomes are designed to help the parties gauge how juries may respond to certain evidence and testimony that is likely to be repeated throughout the litigation and promote Xarelto settlement negotiations.
"*" indicates required fields