Xarelto Studies May Have Included False Data, Objectionable Practices: Report
February 19, 2015
By: Irvin Jackson
A recent report on clinical trial misconduct suggests that there were major problems with at least one early study on Xarelto, including indications that data involving the safety of the new-generation anticogulant may have been falsified and destroyed. 
Charles Seife, of the Arthur L. Carter Institute of Journalism at New York University, published a report in JAMA Internal Medicine earlier this month, which found that the FDA often identifies clinical trial misconduct and discrepancies in studies conducted by drug makers, but that the information is rarely reported to medical journals who run the studies.
The end result is that those studies get published in medical journals, with no indication that the FDA discovered problems such as falsified data, unsafe practices and a disregard for scientific protocols. These incidents are usually referred to as Official Action Indicated (OAI).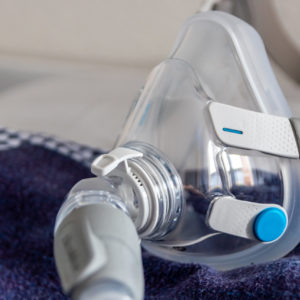 Did You Know?
Millions of Philips CPAP Machines Recalled
Philips DreamStation, CPAP and BiPAP machines sold in recent years may pose a risk of cancer, lung damage and other injuries.
Learn More
During the research, Seife found that almost all of the FDA's clinical trial inspection records were littered with redacted, or blacked out, sections that removed the name of the drugs, companies and researchers involved, so it is hard to tell which clinical trials had serious problems.
All except one: Xarelto.
The report indicates that one of the Xarelto study RECORD 4 was so badly conducted, and so full of dubious behavior and outright scientific misconduct, that the FDA rejected the report entirely when considering whether to approve the new-generation anticoagulant. However, the FDA's findings of falsified data, purposely destroyed medical records and other problems did not stop researchers from publishing RECORD 4 in The Lancet in May 2009.
The publication of the study found that Xarelto is safe and effective for the prevention of deep vein thrombosis and pulmonary embolism following knee replacement surgery. It does not disclose that the FDA discovered that researchers faked some of the data and destroyed medical records, which may have been done to hide questionable practices.
Bayer and Johnson & Johnson's Janssen unit, successfully obtained FDA approval for Xarelto (rivaroxoaban) in 2011, making it the second of a new class of novel anticoagulants, known as "Factor Xa" drugs. The medication was initially approved for the prevention of strokes among patients with atrial fibrillation, but it later received the expanded indication for the prevention of deep vein thrombosis and pulmonary embolism following knee and hip surgery, which is what the four RECORD trials set out to do.
"Eight of 16 FDA inspections of sites involved in a clinical trial of rivaroxaban, a novel anticoagulant, had been rated OAI. These inspections had uncovered evidence of various transgressions, such as 'systemic discarding of medical records,' unauthorized unblinding, falsification, and 'concerns regarding improprieties in randomization'," Seife wrote. "Consequently, the entire study, RECORD 4 (Regulation of Coagulation in Orthopedic Surgery to Prevent Deep-Venous Thrombosis and Pulmonary Embolism 4), was deemed unreliably by the FDA. These problems are not mentioned in the article describing the study's results or in other publications associated with the trial."
FDA Review Reveals Xarelto Study Problems
In 2011, when the FDA was considering approval for Xarelto, it castigated RECORD 4 in its new drug approval (NDA) review (PDF), indicating that the data integrity of RECORD 4 was so bad that it could not be considered in the drug's approval process.
According to the FDA, inspections at five clinical trial sites revealed that researchers failed to report adverse events that affected patients, failed to maintain adequate medical records, failed to obtain adequate inform consent from test subjects, and failed to report unanticipated risks to human subjects.
"Inspection of Bayer Pharmaceuticals as the sponsor of the four RECORD 4 studies revealed that the sponsor failed to 1) ensure proper monitoring of the study, 2) ensure the study was conducted in accordance with the protocol and/or investigational plan, and 3) to ensure that FDA and all investigators were promptly informed of significant new adverse effects or risks," FDA reviewers determined.
While data from RECORD 4 was so unreliable that the FDA rejected the study as a factor in the drug's approval (even the official Xarelto website only sites RECORD 1, 2, and 3), the agency also found lesser problems with RECORD 2 and RECORD 3.
"For the RECORD 2 study, data from one of two clinical investigators audited by FDA are not considered reliable in support of this NDA," the FDA wrote. "For the RECORD 3 study, one of two investigators audited, Dr. Bingfang Zeng, has a field classification of Official Action Indicated (OAI), indicating that serious deficiencies were noted which raised concerns regarding human subjects protection, although the data appeared acceptable for use in support of the NDA."
That means that the FDA approved the drug for use in preventing blood clots despite problems with much of the clinical trial data submitted by Bayer and Johnson & Johnson.
Xarelto Health Concerns
While Coumadin (warfarin) is widely available as a generic and substantially less expensive than the new medication, aggressive marketing in recent years has encouraged doctors to switch patients to Xarelto, suggesting that it is safer and easier to use, without the need for blood monitoring during treatment. However, some recent studies have raised concerns about those claims, suggesting that blood monitoring on Xarelto may actually reduce the risk of severe bleeding problems.
As the popularity of the drug has increased, concerns have emerged about the bleeding risks posed by Xarelto side effects, with large numbers of patients and doctors reporting incidents of uncontrollable hemorrhages or bleeds, that often resulted in severe injury or death.
While all blood thinners carry a risk of bleeding problems, Xarelto and other members of this new generation of anticoagulants currently lack an approved antidote that doctors can use to reverse the effects of the drug. While doctors can quickly stop the blood thinning effects of warfarin, there is no Xarelto antidote, leaving physicians unable to stop bleeding problems that may occur during use, which may increase the risk of more severe injury or death.
Bayer and Janssen now face a growing number of Xarelto lawsuits, which allegations that the drug makers placed their desire for profits before the safety of consumers by aggressively marketing the drug without adequate warnings, and for failing to fully explore all potential reversal agents that may have made the medication safer. Many plaintiffs also allege that the benefits provided by the medication do not justify the risks, indicating that the drug makers should issue a Xarelto recall until a reversal agent can be developed.
In December 2014, a panel of federal judges ordered the centralization of all Xarelto bleeding lawsuits, transferring cases filed throughout the federal court system to one judge in Louisiana for coordinated pretrial proceedings.
"*" indicates required fields