Yamaha Rhino UTV Safety Report Released by Advocates and Victims
March 03, 2009
By: AboutLawsuits
Consumer safety advocates and victims who have been impacted by Yamaha Rhino rollover accidents, have released a report calling for government regulation of side-by-side Utility Terrain Vehicles (UTV), as well as basic design changes which could substantially increase the safety of the vehicles.
The report, which is titled "Citizen Report on UTV Vehicle Hazards" (PDF), warns of the increasing number of deaths and severe injuries caused by design problems with the Yamaha Rhino and other sport-based off-road vehicles.
Manufacturers and government regulatory agencies have been asked to adopt new safety standards for the relatively new breed of off-road vehicles, including mandated minimum occupant containment, stability and seat belt standards.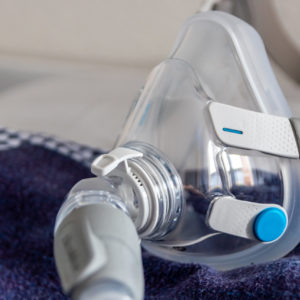 Did You Know?
Millions of Philips CPAP Machines Recalled
Philips DreamStation, CPAP and BiPAP machines sold in recent years may pose a risk of cancer, lung damage and other injuries.
Learn More
Although the report discusses the entire class of UTV vehicles, which are also known as side-by-side vehicles, Utility Off-Road Vehicles (UOV), Recreational Off-Road Vehicles (ROV) and Multi-Purpose Off-Road Vehicles (MOV), it is specifically focused on the Yamaha Rhino, which has been involved in thousands of rollover accidents, causing hundreds of devastating injuries and dozens of deaths.
First introduced in 2003, the Yamaha Rhino is a cross between larger utility vehicles, such as the Kawasaki Mule and John Deere Gator, and smaller recreational all-terrain vehicles (ATV).
The Yamaha Rhino has been found to have a propensity to roll over, even when operated at slow speeds on relatively flat surfaces. It also lacks certain safety features, like effective seatbelts and padded roll cages, which makes the vehicle more dangerous than other UTV during a rollover.
In August 2007, Yamaha began offering after-market half-doors free of charge to owners of Rhinos, in an effort to help passengers keep their legs inside the vehicle during a rollover. However, the doors did not address the stability problems or safety risks, and only about 50% of all Rhinos sold between 2004 and 2007 have been retrofitted with the doors.
The report, which was released on February 26,2009, points out that there are currently no governmental minimum safety performance standards applicable to the Yamaha Rhino and other similar utility vehicles.
"An already unacceptably high Yamaha Rhino casualty rate will continue absent swift action on minimum side-by-side safety standards, minimum performance standards and urgent action and/or recalls on Yamaha Rhino safety and door retrofit compliance," concluded the report, which was submitted by five different families and individual victims, as well as the Center for Auto Safety and Trauma Foundation. "Prompt adoption of reasonable measures proposed here would dramatically and immediately improve upon UTV class safety in general and the safety of Yamaha Rhino in particular."
A growing number of Yamaha Rhino accident lawsuits have been filed throughout the United States in federal and state courts on behalf of victims and their families seeking compensation for the defective and unreasonably dangerous design of the side-by-side UTV.
Last month, all federal Yamaha Rhino lawsuits were consolidated in an MDL, or multidistrict litigation, which has been centralized in the United States District court for the Western District of Kentucky for pretrial litigation. At least 53 federal cases have been consolidated in the MDL so far, and it is estimated that over 150 state court lawsuits have been filed across the country.
Image Credit: 2008 Yamaha Rhino 700
"*" indicates required fields