Type 1 and 2 Diabetes Diagnoses Surging Among U.S. Youth, CDC Warns
September 07, 2021
By: Martha Garcia
New data released by federal health officials indicates childhood diabetes has skyrocketed in recent years, including diagnoses of type 1 and type 2 diabetes among children under the age of 19 throughout the United State4s.
The findings were published late last month in the Journal of the American Medical Association (JAMA), involving data from the SEARCH for Diabetes in Youth study, which was conducted by researchers from Kaiser Permanente, the U.S. Centers for Disease Control and Prevention (CDC) and the National Institutes of Health.
Researchers conducted a cross-sectional, multi-center study of more than 3.47 million children and teens under 19 from 2001 to 2017 across seven states in the US, including California, Colorado, Ohio, South Carolina, Washington, Arizona, and New Mexico. However, the findings are likely representative of health trends among children and teens throughout the United States.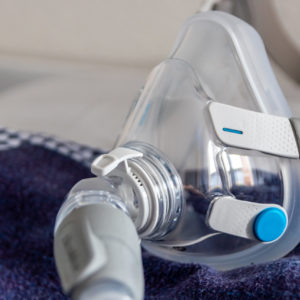 Did You Know?
Millions of Philips CPAP Machines Recalled
Philips DreamStation, CPAP and BiPAP machines sold in recent years may pose a risk of cancer, lung damage and other injuries.
Learn More
The study found that diagnosed cases of type 1 and type 2 diabetes surged among youth in the US from 2001 to 2017. Children and teens with type 2 diabetes increased 95% and youth with type 1 diabetes increased by 45%.
The data indicates more white and black youth are being diagnosed with type 1 diabetes. Type 1 diabetes is still more common among white youth, but more black children and teens are being diagnosed. Additionally, more black and Hispanic youth have been diagnosed with type 2 diabetes.
Increases in type 1 diabetes were seen across youth of all age groups from ages 5-9, 10-14, and 15-19 in both male and female children and teens and all racial and ethnic groups.
Roughly one in 10 Americans have diabetes in the US. Type 1 diabetes is the most common type of diabetes among teens in the US and about 1.6 million people overall have type 1 diabetes. The pancreas stops producing insulin with type 1 diabetes, so patients require regular insulin injections. Type 2 diabetes is a chronic condition where the pancreas doesn't produce enough insulin or doesn't properly use it.
Increases in type 2 diabetes may be driven by increased rates of childhood obesity, exposure to obesity and diabetes during pregnancy, or increased diabetes screenings. Roughly 20% of children and teens in the US are obese, which is a known contributing factor for type 2 diabetes. However, more research is needed to understand the underlying causes of the increases in both type 1 and 2 diabetes.
It is important to determine any contributing factors, as once children and teens are diagnosed with diabetes, they are likely to have it their whole lives. Developing the disease early increases the risk of health complications later in life that may affect the eye and heart. Improved screening and prevention methods are necessary to help reduce the number of youths with diabetes in the US, researchers said.
"Rising rates of diabetes, particularly type 2 diabetes, which is preventable, has the potential to create a cascade of poor health outcomes," Dr. Giuseppina Imperatore, chief of the Surveillance, Epidemiology, Economics, and Statistics Branch in CDC's Division of Diabetes Translation, said in a press release. "Compared to people who develop diabetes in adulthood, youth are more likely to develop diabetes complications at an earlier age and are at higher risk of premature death."
"*" indicates required fields