Unintentional Drug Overdoses Have Cost American Youths 1 Million Years of Life: Study
February 02, 2022
By: Martha Garcia
Based on data from a five year study, researchers warn that the drug overdose epidemic in the United States is tragically cutting short the lives of teens and young adults, with more than 1.2 million years of life lost to unintentional drug overdoses.
Abuse of pain medications has plagued communities nationwide in recent decades, causing spikes in in drug overdose, largely resulting from opioid addiction. However, the problems are not only impacting adults, but teens are are also having their lives cut short in large numbers.
In findings published this week in the medical journal JAMA Pediatrics, researchers from Ohio State University studied federal data involving unintentional drug overdoses among adolescents ages 10-19 years old and among young people ages 10-24 years old, identifying more than 3,200 deaths between 2015 and 2019.
The researchers used death records from the CDC's Wide-Ranging Online Data for Epidemiologic Research (WONDER) mortality file, the calculated the number of years of life teens and young adults would have had if they lived full lives using life expectancy statistics. During the five-year study period, teens dying early from drug overdoses lost a total of 190,000 years of life.
On average, teens overdosed at age 15 and more males overdosed than females, roughly 70% to 30%. Therefore, researchers concluded that every year nearly 40,000 years of life were lost by teens who unintentionally overdosed.
When researchers expanded their data to include not only teens, but also young adults up to the age of 24 years old, the number of years of life lost was staggering.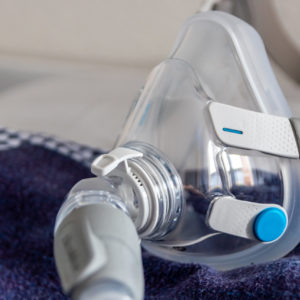 Did You Know?
Millions of Philips CPAP Machines Recalled
Philips DreamStation, CPAP and BiPAP machines sold in recent years may pose a risk of cancer, lung damage and other injuries.
Learn More
Teens and young adults lost more than 1.2 million years of life from 2015 to 2019. During that time, nearly 22,000 teens and young adults died from unintentional drug overdoses and were an average age of 17 years old at the time of death. Again, males outnumbered females in years of life lost from unintentional drug overdoses.
Unintentional drug overdoses have become a sustained public health burden in the US, but adults have been the primary focus of most overdose death reports. Research indicated drug overdose deaths increased 30% in 2020, reaching an all-time high. However, the new study is the first to focus on years of life lost among adolescents and young adults. The toll may be much higher because death records most likely undercount drug overdoses.
"Our findings suggest that further resources are needed to mitigate these factors," the researchers wrote. "The present study should inform future mortality reviews among adolescents and young people, as well as ecologic interventions involving family, school, and community, in unintentional drug overdose prevention and substance use treatment."
Prior research has indicated use of multiple substances, having underlying psychiatric conditions, and having unstable housing are important risk factors for unintentional drug overdoses. Researchers noted there are many interventions intended for adults that can also be helpful for teens as well.
Parents and teachers need to know the signs of drug abuse and should consider carrying Narcan, known generically as naloxone, the overdose reversal drug. The World Health Organization reported having Narcan widely available could help save 20,000 lives each year. Last year, in an effort to battle the continuing epidemic, the FDA moved to include naloxone information on opioid drug labels.
Study authors warn there is a clear epidemic of drug overdose deaths among teens and young adults in the US that needs to also be examined and tackled alongside the drug overdose epidemic facing adults.
"*" indicates required fields