Youth Football Injury Risk Can Be Reduced With Improved Coaching, Rule Enforcement: Pediatricians
October 30, 2015
By: Martha Garcia
Amid continuing concerns about the risk of concussion and injury in youth football, health experts are calling for less contact and improved enforcement of rules designed to make the sport safer. 
In a policy statement released this week, the American Academy of Pediatrics (AAP) indicated that youth and teen football activities should involve only limited contact and an expansion of non-tackling leagues to reduce the risk of injury.
The new AAP position on youth football was announced at the National Conference & Exhibition in Washington D.C. on October 25, and will also be published in the November issue of the medical journal Pediatrics.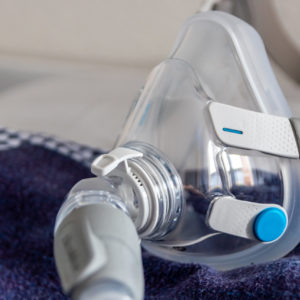 Did You Know?
Millions of Philips CPAP Machines Recalled
Philips DreamStation, CPAP and BiPAP machines sold in recent years may pose a risk of cancer, lung damage and other injuries.
Learn More
The recommendations come following years of controversy surrounding the side effects of traumatic brain injuries (TBIs) that children may suffer while playing contact football.
Past research has shown brain damage may be suffered even after a single concussion, or a mild traumatic brain injury.
While the AAP recommendations indicate that there should be less contact, the group also addressed problems with postponing tackling until a later age. The AAP warns that players may face more risk and injury if tackle football is delayed until players are bigger, stronger and more experienced.
The policy recommends officials and coaches enforce the rules of proper tackling, including zero tolerance for illegal, head first hits. They urge players to decide if the benefits of playing football outweigh the risks of potential injury.
"Removing tackling would dramatically reduce the risk of serious injuries to players, but it would fundamentally change the sport of football," said co-author William Meehan, III, MD, FAAP. "The AAP encourages athletes to continue playing organized sports, while supporting coaches and officials in their work to reduce these injuries."
The AAP suggested that skilled athletic trainers should be available on the sidelines of every game to help identify concussions and other serious injuries. The association said evidence shows athletic trainers can reduce the number of injuries for players.
In 2013, the American Academy of Neurology (AAN) issues guidelines concerning sports concussions, calling for athletes who have sustained a mild concussion to leave the game immediately. The AAN policy called for players to be examined by a licensed health care professional trained in concussion management. It also calls for players to wait to return to play until cleared by that person, and to return to play slowly.
Sport Concussion Risks
Research published in the American Academy of Pediatrics in 2013, revealed head traumas among children who suffered traumatic brain injury, such as those sustained during football or other sports, have a fivefold increased risk of being diagnosed with depression.
Another study published by the AAP in 2013, linked brain injuries to an increased risk of developing dementia later in life.
The most commonly injured body parts in football for all ages are the knee, ankle, hand and back. Head and neck injuries are also sustained, but are a small proportion of overall injuries. Typically head and neck injuries are more severe and often the result of illegal tackling techniques, such as spear tackling, when a player leads with the head, or helmet-to-helmet contact.
Tackling or being tackled accounted for half of all football injuries among high school players. The injury rate for youth football is considerably lower than the rates for high school and college players.
Despite the decreased injury rate, a 2013 report concluded sports related concussions pose an even treater risk to high school players if the athletes return to play sooner than recommended. These players are at much higher risk of suffering a second injury.
A study published in the Journal of Neurosurgery also found that a second hit to the head following a traumatic brain injury that has not fully healed, can cause severe consequences, including dizziness, headaches, seizures, and death.
There are more than 1.1 million high school players in the U.S. and another 250,000 youth football players in Pop Warner leagues. Between 2001 to 2012, there were more than 500,000 annual visits to the emergency room for sports related traumatic brain injuries. Other research has shown emergency room visits for traumatic brain injury have increased by 30 percent in recent years.
The AAP policy calls on coaches to reduce the number of hits to players heads, if possible, and offer training on proper tackling techniques. Neck strengthening may also help reduce injuries, however definitive evidence does not back this claim.
"It's this paradox, that makes it so important for leagues to teach proper tackling technique and skills to avoid and absorb tackles, even if no tackling occurs throughout the seasons," said lead author of the study and presenter of the policy, Dr. Greg Landry.
"*" indicates required fields