Zantac Lawyers to Meet With MDL Judge To Discuss Bellwether Selection Plan
October 21, 2021
By: Irvin Jackson
The U.S. District Judge presiding over all federal Zantac cancer lawsuits plans to meet with parties involved in the litigation next week, to review the proposed process for selecting claims that will be prepared for a series of early "bellwether" trials, which are expected to begin in 2023.
Zantac (ranitidine) was a popular heartburn treatment used by millions of Americans before it was recalled from the market in late 2019, following a discovery that the active pharmaceutical ingredient is inherently unstable, and produces high levels of the chemical byproduct N-Nitrosodimethylamine (NDMA), which known to cause cancer.
GlaxoSmithKline, Boehringer Ingelheim, Pfizer, Sanofi and various other manufacturers, distributors and retailers involved in the sale of brand name Zantac or generic ranitidine pills now face more than 100,000 product liability claims brought by former users who allege Zantac caused various types of cancer, including bladder cancer, colorectal cancer, esophageal cancer, breast cancer and others.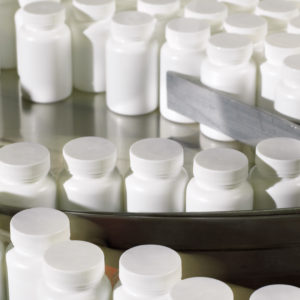 Given common questions of fact and law raised in the litigation, all Zantac cases brought throughout the federal court system are centralized before U.S. District Judge Robin L. Rosenberg in the Southern District of Florida, who is presiding over coordinated discovery and pretrial proceedings, including a series of early "bellwether" trials that are designed to help the parties gauge how juries are likely to respond to certain evidence and testimony that will be repeated throughout the claims.
As part of that process, plaintiffs and defendants submitted a joint plan for selecting those bellwether test cases earlier this month, calling for a randomized selection of cases filed in Florida, based off the types of cancers reported by plaintiffs.
Last week, Judge Rosenberg issued a court order (PDF) setting a conference on the bellwether selection plan for October 25, at which time the Court will meet with the lawyers via Zoom conference, due to the ongoing pandemic.
The proposed plan, which was included with the court order as an attachment, calls for the early bellwether cases to involve lawsuits filed by residence of Florida, so that Judge Rosenberg can hold the jury trials in the Southern District of Florida and exercise subpoena power over witnesses with case-specific information regarding these Plaintiffs.
The parties highlighted the number of pending claims from Florida as of September 30, 2021, which involve ten different specific types of cancer from Zantac, indicating that there were:
805 bladder cancer lawsuits;
1,408 breast cancer lawsuits;
971 colorectal cancer lawsuits;
395 esophageal cancer lawsuits;
421 gastric cancer lawsuits;
786 kidney cancer lawsuits;
305 liver cancer lawsuits;
368 lung cancer lawsuits;
316 pancreatic cancer lawsuits; and
1,550 prostate cancer lawsuits.
The proposed plan would result in an initial discovery pool of 25 cases per type of cancer, for a total of 250, which would be selected by using the Microsoft Randomizer before November 28.
By August or September of 2022, the parties hope to have selected two of the most common and impactful types of cancer associated with Zantac, which will be known as the Phase One Cancers, from which six cases each will be selected to form the Initial Bellwether Trial pool. That would be followed by a selection of two additional types of cancers that would become the Phase Two Cancers, from which a second group of cases would be chosen for later bellwether trials.
Zantac Cancer Risks
The litigation over Zantac cancer risks may become one of the largest active mass tort claims over the next few years, given the widespread use of the heartburn and acid reflux drug for decades before it was removed from the market late last year.
Public concerns about the link between Zantac and cancer diagnosis first emerged in September 2019, when an online pharmacy discovered that each pill may expose users to levels of NDMA that are drastically higher than the permissible and safe. The FDA has previously found that the daily safe limit for NDMA exposure is only 96 nanograms (ng). However, pills tested by the independent pharmacy found that users may be exposed to more than 3 million nanograms from each Zantac pill.
Investigations have confirmed the problems were not caused by contamination or changes in the manufacturing process, but appear to be part of the inherent molecular structure of the active pharmaceutical ingredient in Zantac, ranitidine.
Plaintiffs allege the manufacturers of Zantac knew or should have known about these problems for decades, yet aggressively marketed and sold brand-name prescription, generic and over-the-counter versions of Zantac for years, without warning users that it may cause them to develop cancer.
Following coordinated pretrial proceedings before Judge Rosenberg, if the parties fail to reach Zantac settlements or another resolution for the claims, thousands of individual cases may end up remanded back to U.S. District Courts nationwide for individual trial dates in the coming years.
DIAGNOSED WITH CANCER FROM ZANTAC?
Time may still be available to pursue a lawsuit and settlement.
CONTACT A LAWYER
"*" indicates required fields