Class Action Lawsuits Over Zantac Recalls To Proceed With Discovery Throughout 2021
October 07, 2020
By: Irvin Jackson
The U.S. District Judge presiding over all federal Zantac lawsuits has laid out the timelines for discovery over the next year for class action lawsuits over the cancer risk linked to the recalled heartburn drug.
In addition to thousands of product liability claims being pursued by individual users of Zantac and generic ranitidine equivalents diagnosed with cancer, there are also a number of class action lawsuits over Zantac that raise similar allegations, indicating that the active pharmaceutical ingredient is inherently unstable and converts to high levels of a carcinogenic chemical byproduct, known as N-Nitrosodimethylamine (NDMA).
While the individual claims indicate plaintiffs could have avoided a diagnosis of breast cancer, testicular cancer, kidney cancer, bladder cancer, stomach cancer and other cancers if the blockbuster medication had been pulled from the market earlier, class action plaintiffs are calling for the drug makers to pay for medical monitoring programs and reimburse the amounts paid for the medication, which has placed their lives at risk.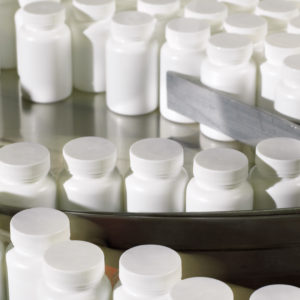 Given common questions of fact and law raised in complaints filed throughout the federal court system, the Zantac litigation was centralized earlier this year before U.S. District Judge Robin L. Rosenberg in the Southern District of Florida, as part of an MDL, or multidistrict litigation.
While discovery is continuing in Zantac cancer lawsuits filed by individual plaintiffs who already suffered an injury, a pretrial order (PDF) issued earlier this week outlines the timeline for discovery that will be conducted in the class action claims.
The schedule was jointly developed by the Co-Lead Counsel for plaintiffs and defendants, calling for a close of all fact discovery in December 2021, at which time class action motions will be filed to determine whether the cases can move forward on behalf of all former users.
"The Court requested that the Parties confer and try to reach consensus as to the most effective proposals for a timeline for discovery taken by the Defendants in those cases," Judge Rosenberg's order states. "After consideration of the Parties' joint proposal on the issue, the Court concludes that the agreed schedule of deadlines and discovery periods is appropriate."
As part of the coordinated management of the litigation, it is expected that Judge Rosenberg will also establish a "bellwether" program, where small groups of representative cases involving plaintiffs diagnosed with different types of cancer will be prepared for a series of early trial dates, which may not begin until at least 2022.
While the outcome of these early trial dates will not be binding on other claims in the litigation, they may have a large impact on potential Zantac settlements the drug makers may negotiate for certain cancers, to avoid thousands of individual cases going before juries nationwide in coming years.
As Zantac recall lawyers continue to review and file new claims for former users diagnosed with cancer, the size and scope of the litigation is expected to increase in the coming months and years, and is expected to eventually include tens of thousands of plaintiffs nationwide.
"*" indicates required fields