Zantac Lawsuit Seeks Damages For Users of Over-the-Counter Heartburn Drug
October 01, 2019
By: Irvin Jackson
Manufacturers of over-the-counter Zantac face a class action lawsuit, which seeks damages for consumers who purchased the popular heartburn drug, indicating that plaintiffs never would have taken the medication if they knew it would expose them to high levels of cancer-causing chemicals.
A group of individuals from Connecticut and Florida filed the complaint (PDF) on September 26, naming Sanofi-Aventis, Chattem, Inc., and Boehringer Ingelheim as defendants.
The lawsuit seeks class action status, pursuing compensation for all individuals who took over-the-counter Zantac since January 1, 2010, claiming that the drug makers failed to disclose that users may be exposed to high quantities of the chemical N-nitrosodimethylamine (NDMA), which the World Health Organization has described as "clearly carcinogenic."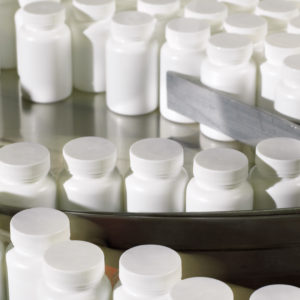 While the FDA's permissible daily intake limit for NDMA is 96 ng, the complaint indicates that consumers taking a typical eight-week course of Zantac to treat peptic ulcer disease may be exposed to more than 280,000,000 ng of NDMA, and users taking a 150mg maintenance dose of Zantac daily are exposed to 889,000,000 ng over the course of a year.
Last month, the FDA issued warnings about the risk of the cancer-causing chemicals in Zantac, which has led to the widely used heartburn drug to be removed from many store shelves nationwide, and growing concerns among consumers about the long-term cancer risk they may now face.
NDMA has been a focus of FDA attention over the past year, after the chemical was detected in the generic blood pressure drug valsartan, resulting in hundreds of valartan lawsuits brought by former users who indicate they developed liver cancer, colorectal cancer and other digestive tract cancers following long term exposure to the tainted drug.
Investigations stemming from the valsartan recalls suggest that NDMA entered that blood pressure medication due to changes in the generic drug manufacturing process, which caused the chemical byproduct. However, the cancer risk with Zantac appears to be an inherent part of the medication, with researchers indicating that the active ingredient ranitidine is unstable, and creates NDMA as a byproduct in the body.
Zantac has been on the market since 1983, and was the first "blockbuster" drug to have sales surpass $1 billion per year. The lawsuit indicates that these sales were only possible due to a deception perpetrated by the drug makers, which may have caused unnecessary exposure to NDMA for years.
"Despite the weight of scientific evidence showing Zantac exposed users to unsafe levels of the carcinogen NDMA, neither Sanofi nor Boehringer ever disclosed the risk to consumers on the drug's label – or through any other means," the class action lawsuit states. "Had Defendants disclosed that Zantac results in unsafe levels of NDMA in the human body, no person, let alone a reasonable person, would have purchased and consumed Zantac."
In addition to class action claims, various drug makers are expected to face Zantac lawsuits brought by individuals diagnosed with cancer in recent years. Exposure to NDMA has been linked to a risk of liver cancer, stomach cancer, colorectal cancer, prostate cancer, esophageal cancer, pancreatic cancer, bladder cancer and other digestive tract cancers.
Joe

November 17, 2019 at 2:05 am

I have taken zantac for years what problems am l facing. lhave had lung cancer in the past.l have stomach problems and l have enlarged prostate
"*" indicates required fields