Zantac Lawsuit Payouts and Settlement Costs Cause Concerns Among Drug Company Investors
August 12, 2022
By: Irvin Jackson
A massive investor selloff this week has caused GlaxoSmithKline, Sanofi, Pfizer and other drug manufacturers to take a $40 billion hit to their stock value, following an analyst report that raises concerns about the substantial costs the companies may face from Zantac lawsuit payouts and potential settlements to resolve cancer claims brought by former users of the recalled heartburn drug.
Zantac (ranitidine) was used by millions of Americans on a regular basis before it was recalled from the market in late 2019, following a discovery that the active pharmaceutical ingredient ranitidine is inherently unstable, and produces high levels of the cancer-causing chemical byproduct N-Nitrosodimethylamine (NDMA).
GlaxoSmithKline, Boehringer Ingelheim, Pfizer, Sanofi and various other manufacturers, distributors and retailers involved in the sale of brand name Zantac or generic ranitidine pills now face more than 100,000 product liability claims brought by former users who allege Zantac caused cancer as NDMA moved through the body, including bladder cancer, esophageal cancer, liver cancer, pancreatic cancer, stomach cancer and other injuries.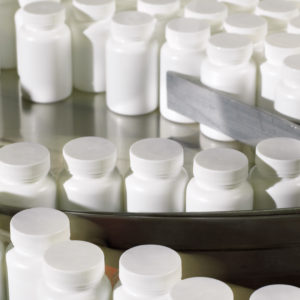 Although the Zantac litigation has been making its way through the court system for several years, Wall Street took notice of the impending liability this week, and various news reports indicate that Sanofi, GlaxoSmithKline, and its subsidiary Haleon, lost billions in market value over the past several days, following a report that estimated Zantac lawsuit payouts and settlement costs could reach $45 billion across all drug makers.
Sanofi saw a 20% drop in stock value, while GlaxoSmithKline saw a 12% drop. The stocks began to rebound slightly this morning, a day after several of the drug makers made attempts to calm frazzled investors' nerves, and indicating that there have been no material developments that have not been previously disclosed.
"The overwhelming weight of the scientific evidence supports the conclusion that there is no increased cancer risk associated with the use of [Zantac]," according to a statement issued by GSK. "Suggestions to the contrary are therefore inconsistent with the science, and GSK will vigorously defend itself against all meritless claims alleging otherwise."
First Zantac Lawsuit Trials Coming
Drug makers face litigation over Zantac on multiple fronts, including thousands of claims pending in the federal courts system where the U.S. District Judge presiding over the claims is expected to issue rulings this fall over the admissibility of expert witness testimony linking Zantac and cancer.
A series of four Zantac cancer lawsuits are expected to begin in California state court in February, and Bloomberg News reports that at least one state court case in Illinois could begin in the coming weeks.
While the outcomes of these trial dates in the MDL will not have any binding impact on tens of thousands of other claims pending, they are expected to play an important role in negotiations for any Zantac settlements that may be available for former users diagnosed with cancer.
Public concerns about Zantac cancer risks first emerged in September 2019, when Valisure, an online pharmacy, determined each pill may expose users to levels of the known human carcinogen Nitrosodimethylamine (NDMA) that are drastically higher than the permissible and safe. The FDA has previously found the daily safe limit for NDMA exposure is only 96 nanograms (ng). However, pills tested by the independent pharmacy found that users may be exposed to more than 3 million ng from each Zantac pill.
For decades before the recall, Zantac was one of the most widely recognized brand name medications on the market in the U.S., with millions of Americans taking the drug for treatment of heartburn and acid reflux. As Zantac injury lawyers continue to review and file claims over the coming years, it is widely expected that the litigation may be one of the largest mass torts by the time the first cases go before a jury.
Following the bellwether trials, if the drug makers fail to reach Zantac settlements or another resolution for the cases, thousands of individual cases may end up remanded back to courts nationwide for individual trial dates in future years, which could expose the drug makers to billions in liability, according to the recent analysts reports.
"*" indicates required fields