Zantac Prostate Cancer Lawsuit Filed Against Makers of Recalled Heartburn Drug
January 02, 2020
By: Irvin Jackson
A growing number of Zantac lawsuits are being filed nationwide over side effects of the recalled heartburn drug, indicating that the manufacturer poisoned consumers for decades, as the active ingredient produced high levels of cancer-causing chemicals.
In a complaint (PDF) was filed on December 17 in the U.S. District Court for the Southern District of Florida, Jack Rhoda indicates that he developed prostate cancer in 2019, after using Zantac for more than eight years.
The lawsuit names Sanofi, Sanofi-Aventis, Chattem, Inc, and Boehringer Ingelheim as defendants, claiming that the drug makers knew or should have known for decades that Zantac exposed users to N-Nitrosodimethylamine (NDMA), a known carcinogen.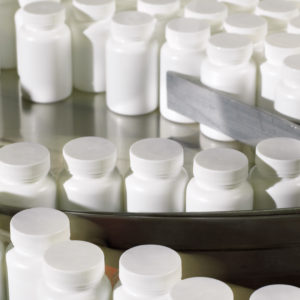 "When laboratory researchers want to study tumors in experimental animals, the toxin of choice to induce tumors in experimental animals is often N-Nitrosodimethylamine (NDMA)," the lawsuit notes. "Unfortunately, the manufacturers of Zantac have been poisoning American consumers with extremely high levels of NDMA for over 35 years."
Zantac (ranitidine) was first approved as a prescription heartburn drug in 1983. Amid aggressive marketing, it become one of the best-selling drug in history by 1988, and was the first medication to surpass $1 billion in annual sales.
There are more than 3 million cases of prostate cancer diagnosed in the U.S. each year and is one of the most common types of cancer each year. It often grows slowly, and is treatable as long as it is contained to the prostate. Once it metastasizes to other parts of the body, the chances of survival are greatly diminished.
The public was not informed about the potential Zantac cancer risks until earlier this year, when an independent pharmacy confirmed that each pill may result in levels of exposure that are substantially higher than the permissible daily intake limit for NDMA set by the FDA, leading to widespread Zantac recalls throughout the U.S.
Over the last few months of 2019, dozens of complaints have been filed by individuals diagnosed with stomach cancer, bladder cancer, colorectal cancer, esophageal cancer and other cancers along the digestive tract, alleging that ranitidine contained in Zantac breaks down into NDMA inside the body. However, as Zantac lawyers continue to review and file claims throughout 2020, it is widely expected that thousands of lawsuits will be brought nationwide.
To deal with a large number of similar complaints being filed in various different federal district courts, the U.S. Judicial Panel on Multidistrict Litigation is scheduled to hear oral arguments later this month over where to centralize the claims, for coordinated discovery and pretrial proceedings.
All parties have agreed that the claims should be consolidated before one judge to avoid duplicative discovery, conflicting pretrial rulings and to serve the convenience of common witnesses and parties, as well as the judicial system.
Don

January 30, 2022 at 6:25 pm

I took Zantac and Ranitidine in conjunction with Ibuprofen for years. PSA score kept doubling since 2017, ultimately had cancer of the prostate. Had the prostate removed in November of 2021. I've contacted an attorney handling class action lawsuit against the manufacturer of the medication.

Tom

April 26, 2021 at 3:45 pm

My dad died of prostate cancer that had metastasized into his bones, back in 1995. He used Zantac regularly. Is there any recourse for me to take this any further? I should also note that I live in Canada.

DANIEL

August 6, 2020 at 6:03 pm

I was prescribed Zantac by my family Doctor for many years and last year, I stopped taking it because I wasn't having as much heartburn. However, at about the same time I required surgery for a radical prostatectomy which took away my sex life completely. The surgery was brutal and I was hospitalized for 6 days due to significant bleeding and pain. My entire right side up to my arm pit was black a[Show More]I was prescribed Zantac by my family Doctor for many years and last year, I stopped taking it because I wasn't having as much heartburn. However, at about the same time I required surgery for a radical prostatectomy which took away my sex life completely. The surgery was brutal and I was hospitalized for 6 days due to significant bleeding and pain. My entire right side up to my arm pit was black and blue and so was my entire abdominal area. I still have pain when I urinate. My doctor in Cape Coral never tested me for cancer and treated me for at least 3 years for prostatitis. I moved to Ocala and my new Urologist took MRI and Cat scans that were alarming so a biopsy was performed and confirmed it was cancer. I had surgery 8 months later. I still suffer today.

David

May 12, 2020 at 3:00 am

I had GERD and took Zantac in the 80s and 90s. I was diagnosed with prostaye cancer and had surgery about 10.5 years ago

Floyd

May 4, 2020 at 6:45 pm

I was taking Zantac for Several years off and on in 2018 I was Diagnosed with Prostate Cancer.

Tania

April 23, 2020 at 7:35 pm

My dad had been regularly taking Zantac for years and was diagnosed with prostate cancer in 2018. I'm interested in following this case as it develops.

Mike

April 10, 2020 at 2:02 am

My dad had been taking Zantac for years and was diagnosed with prostate cancer in 2019. I'm interested in following this as it develops
"*" indicates required fields