Prostate Cancer Lawsuit Filed Over Zantac Heartburn Pills
March 23, 2020
By: Irvin Jackson
An Alabama man indicates he was diagnosed with prostate cancer from Zantac, alleging the popular heartburn pills exposed him to high levels of cancer-causing chemicals for years.
The complaint (PDF) was filed by Virgil Beck in the U.S. District Court for the Northern District of Alabama on March 11, indicating that Boehringer Ingelheim, Sanofi, Pfizer, and GlaxoSmithKline distributed name-brand Zantac pills for decades that produced high levels of N-Nitrosodimethylamine (NDMA), which may increase the risk of prostate cancer, stomach cancer, bladder cancer and other issues.
Beck indicates he took the ranitidine-based heartburn pills for about 26 years before his diagnosis, yet the manufacturers failed to warn consumers and the medical providers about the potential Zantac cancer risks.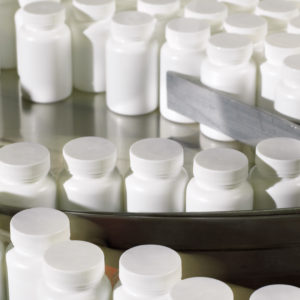 Zantac (ranitidine) has been a top selling heartburn drug for decades, becoming the first medication to surpass $1 billion in annual sales in 1988, amid aggressive marketing which established it as a safe and effective treatment for acid reflux and heartburn.
NDMA is a chemical byproduct, which is considered a carcinogen. It used to result from making rocket fuel in the early 1900s, but today is only used in laboratory experiments to induce cancer in animal test subjects.
Beck began using Zantac in 1993, taking about 150 mg per day, and used it through 2019. He was diagnosed with prostate cancer in June 2018.
"Based on prevailing scientific evidence, exposure to Zantac (and the attendant NDMA) can cause prostate cancer in humans," the lawsuit states. "Had any Defendant warned Plaintiff that Zantac could lead to exposure to NDMA or, in turn, cancer, Plaintiff would not have taken Zantac."
There are more than 3 million cases of prostate cancer diagnosed in the U.S. each year and is one of the most common types of cancer each year. It often grows slowly, and is treatable as long as it is contained to the prostate. Once it metastasizes to other parts of the body, the chances of survival are greatly diminished.
This cases joins dozens of Zantac lawsuits filed in recent weeks that involve former users who indicate they have already been diagnosed with cancer following years of exposure to ranitidine. In addition to bladder cancer, lawsuits allege that plaintiffs have also developed stomach cancer, colorectal cancer, esophageal cancer, liver cancer, kidney cancer and other cancers along the digestive tract.
To deal with the increasing complaints being filed throughout the federal court system, the U.S. Judicial Panel on Multidistrict Litigation recently ordered that all Zantac cases be centralized and consolidated in the U.S. District Court for the Southern District of Florida, where the litigation will be overseen by U.S. District Judge Robin L. Rosenberg during coordinated discovery and pretrial proceedings.
Regina

June 11, 2021 at 3:13 am

My grandfather passed away and he had prostate cancer and he was taken Ranitidine 150mg
"*" indicates required fields