Zantac Problems With Cancer-Causing Chemicals Results in More Recalls
October 25, 2019
By: Irvin Jackson
Following the discovery that ranitidine in Zantac may convert to a cancer-causing chemical, recalls have been issued by a growing number of drug manufacturers, and federal regulators have confirmed that similar problems have not been linked to other popular heartburn drugs.
Over the past few weeks, a steady stream of Zantac recalls have been issued by various manufacturers of prescription, over-the-counter and generic versions of the medication, which contains the active pharmaceutical ingredient ranitidine, which may convert to the known human carcinogen N-nitrosodimethylamine (NDMA).
The FDA first warned about the Zantac problems on September 13, indicating that several different versions of the heartburn drug have been found to contain the impurity, which could cause cancer. As a result, major retailers have removed Zantac from store shelves, and nearly every version of the medication has now been recalled.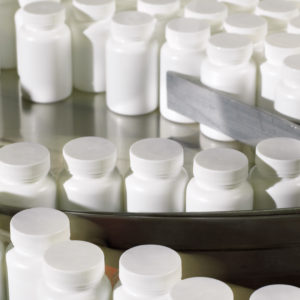 On October 23, the generic drug makers Dr. Reddy's and Perrigo Company were the latest to recall all ranitidine products, impacting over-the-counter versions of Zantact and generic prescription products.
This week, the FDA also issued an update on its review of Zantac NDMA contamination, indicating that the problem appears limited to Zantac and generic ranitidine products. The agency declared that other heartburn drugs have tested clear of NDMA; including Pepcid, Tagamet, Nexium, Prevacid and Prilosec.
Zantac (ranitidine) has been on the market for decades, and is regularly used by millions of Americans for treatment of heart burn and acid reflux. However, increasing evidence now suggests the active ingredient ranitidine is inherently unstable, and may convert to NDMA when stored at high temperatures, such as in a car, or inside the human stomach.
The problem with Zantac was first reported in the U.S. by the online pharmacy Valisure, which filed a citizen's petition in September, calling on federal regulator to remove the drug from the market and provide instructions to consumers about the safe disposal of the medication to avoid widespread water contamination. The group also sent a copy of the petition to the World Health Organization, indicating that Zantac should be considered a human carcinogen.
According to independent testing by Valisure, levels of NDMA in one Zantac 150mg tablet may exceed 3,000,000 nanograms (ng), which is 26,000 times higher than the FDA's permissible daily intake for the chemical.
Excessive levels were detected across all brands of Zantac and all lots, and Valisure indicated research dating back 20 years has included warning signs about potential problems with the drug.
While drug makers and federal regulators indicate that they are continuing to investigate the Zantac problems, many consumers are now questioning whether they may have avoided a cancer diagnosis if other available alternative treatments for heartburn had been used.
A growing number of Zantac lawsuits are now being pursued by individuals diagnosed with bladder cancer, stomach cancer, small intestine cancer, colorectal cancer, esophageal cancer and other problems impacting the digestive tract as NDMC from ranitidine moved through the body.
"*" indicates required fields