Recalled Zantac OTC Brand Return To Market With Generic Pepcid Ingredient
April 29, 2021
By: Irvin Jackson
After federal regulators required Sanofi to issue a Zantac OTC recall last year, following the discovery that ranitidine used in the heartburn drug converts to high levels of a cancer-causing chemical byproduct, the drug maker told investors this week it plans to re-introduce the brand this summer with the generic pharmaceutical ingredient found in Pepcid; famotidine.
Zantac has been one of the most widely recognized medications for treatment of heartburn and acid reflux since it was introduced in the 1980s, containing the active ingredient ranitidine. It was used by millions of Americans and was available as generic ranitidine and over-the-counter versions still sold under the Zantac brand.
In late 2019, an independent pharmacy raised concerns after discovering that all versions of the ranitidine-based medication contained high levels of a human carcinogen, N-nitrosodimethylamine (NDMA), which may be produced when the pills are stored under certain conditions or as the drug passes through the body.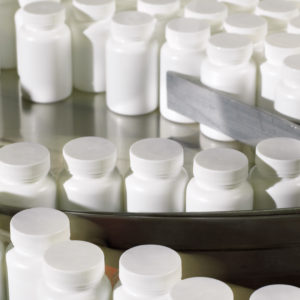 As a result of the Zantac cancer risk and concerns there was no way to determine whether pills were contaminated, the FDA pulled all ranitidine pills from the market last year.
Sanofi and other manufacturers of ranitidine-based drugs now face thousands of Zantac lawsuits filed by former users who allege that years of exposure to NDMA produced by ranitidine caused them to develop breast cancer, prostate cancer, pancreatic cancer, stomach cancer and other injuries. However, apparently Sanofi still feels there is value in the Zantac brand, and that the name has not become as toxic as the chemicals it may have released into users for decades.
In a first-quarter earnings call to investors on April 28, Sanofi officials announced they intend to launch a new product; Zantac 360. However, the pills will no longer use ranitidine as the active ingredient. Instead, each pill will contain famotidine, which is the active ingredient in Pepcid and a number of other generic or store brand equivalents sold by other drug makers.
The new Zantac drug will be released on the U.S. market in June 2021, in two different strengths: a 10 mg famotidine "Original Strength" version, and a 20 mg "Maximum Strength" version.
Marketing of the drug again may be further complicated as the size of the Zantac litigation over ranitidine-based pills continues to grow, with bellwether cases likely to reach trial in the coming years.
Given common questions of fact and law raised in complaints filed in U.S. District Courts nationwide, a federal multidistrict litigation (MDL) was established last year, centralizing all claims before U.S. District Judge Robin L. Rosenberg, who is presiding over the coordinated discovery and pretrial proceedings.
As Zantac cancer lawyers continue to review claims for individuals nationwide in the coming months and years, it is widely expected that tens of thousands of claims will be involved in the litigation, which may become one of the largest active mass tort proceedings involving a pharmaceutical medication.
Darlene

June 27, 2022 at 1:49 pm

So is famotidine safe to take I take 20 mg twice a day?

Fei

August 4, 2021 at 6:59 pm

I had been used famotidine 20mg per day as needed through CVS/pharmacy in 2016, and I have the medicational box at home. Thanks!
"*" indicates required fields