Zen Magnets Recall Targeted by CPSC Administrative Complaint
August 08, 2012
By: Irvin Jackson
Federal regulators are trying to get Zen Magnets recalled from shelves, warning that the rare earth magnets may pose a risk of serious injury or death if they are swallowed by children. 
On August 6, the U.S. Consumer Product Safety Commission (CPSC) filed an administrative complaint (PDF) to force a Zen Magnets Rare Earth Magnet Balls recall.
The commission voted 3 to 1 to file the complaint, which would stop the manufacturer from selling the magnets and require that they notify the public that the toys are defective and offer a full refund.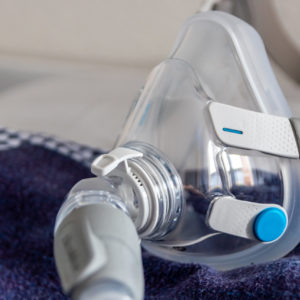 Did You Know?
Millions of Philips CPAP Machines Recalled
Philips DreamStation, CPAP and BiPAP machines sold in recent years may pose a risk of cancer, lung damage and other injuries.
Learn More
This is the latest in a series of moves against magnetic toy manufacturers, who sell small and powerful magnets that are designed as a desk toy for adults. However, in many cases the magnets have been accidentally swallowed by infants or children who put the small objects in their mouth, which can cause severe internal damage and potentially result in death.
"If two or more of the magnets are ingested and their magnetic forces pull them together, the magnets can pinch or trap the intestinal walls or other digestive tissue between them resulting in acute and long-term health consequences," the CPSC complaint explains. "Magnets that attract through the walls of the intestines result in progressive tissue injury, beginning with local inflammation and ulceration, progressing to tissue death, then perforation or fistula formation. Such conditions can lead to infection, sepsis, and death."
According to the CPSC, 11 manufacturers of similar magnets have volunteered to issue recalls and stop selling their items in the United States, but the makers of Zen Magnets have refused.
A similar complaint was filed by CPSC to force a Buckyball and Buckycube magnet recall last month, after the manufacturer of that product, Maxfield & Oberton, also failed to cooperate with the federal regulators.
The Zen Magnets lawsuit is only the third such complaint filed by the CPSC in 11 years. The toys were supposed to be marketed to consumers age 14 and older, but the CPSC reports that the Zen Magnets included a slip of paper with unusual age instructions, which violate federal regulations, stating:
"Warning: DO NOT SWALLOW MAGNETS. How old do you have to be to play with these? Dunno. 14 years old in the U.S. for a strong magnetic toy, unless it's not a toy, then no age limit, but they're fun magnets spheres (sic), aren't they a toy? Unless it's a "science kit" then the government age recommendation is 8+. But really, it's whatever age at which a person stops swallowing non-foods."
In a report published by the American Academy of Pediatrics in June 2012, the risk of serious injuries from magnet toys was highlighted, explaining that the magnets may attract to one another across the intestinal wall, causing severe internal damage, such as obstructions and perforations.  It is often necessary to remove the magnets surgically, which can result in further damage to the child's stomach or intestines.
Last month, U.S. Toymaker Battat Incorporated, maker of the Magnabild Magnetic Building Sets, was fined $400,000 for allegedly failing to report problems with their magnetic toys, which were blamed for the death of at least one child.
In May two personal injury lawsuits were filed against MEGA Brands of America after children suffered severe intestinal injuries from swallowing magnets from the Magnetix brand toy line.
"*" indicates required fields