Zen Magnets Ruling Wipes Out Regulations Meant To Prevent Rare Earth Magnet Injuries
June 28, 2018
By: Irvin Jackson
A federal judge ruled this month that government safety regulators treated a Zen Magnets unfairly, when they banned sale of the company's powerful rare earth magnets, which have been linked to serious and life threatening injuries for many young children. 
In a final judgment (PDF) issued on June 12, U.S. District Judge R. Brooke Jackson, of the U.S. District Court for the District of Colorado, ruled that the U.S. Consumer Product Safety Commission (CPSC) showed bias in a number of comments made regarding its ban of Zen Magnets. The ruling reverses the commissions ban, and remands the matter back to the CPSC for a new hearing.
Zen Magnets are marketed as an adult "desk toy", featuring a number of small, powerful magnets that can be formed into various shapes and designs. Despite warning labels about the risks associated with allowing young children to use the toy, due to the risk that they may place them in their mouth and accidentally swallow them, reports of catastrophic injuries have continued to surface. As a result, federal regulators determined that there was no way to make the product safer.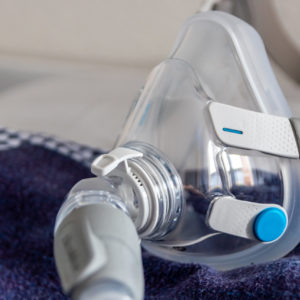 Did You Know?
Millions of Philips CPAP Machines Recalled
Philips DreamStation, CPAP and BiPAP machines sold in recent years may pose a risk of cancer, lung damage and other injuries.
Learn More
According to a magnet information center website published by the CPSC, nearly 3,000 children and teenagers suffered injuries after swallowing magnets between 2009 and 2013, which resulted in emergency room treatment.
After ingesting the rare earth magnets, they may attract across intestinal walls, resulting in the need for emergency surgery and other serious complications that are often fatal.
Amid growing concerns over the popular rare earth magnet sets sold by Zen Magnets and other manufacturers, the CPSC enacted new safety standards for toy magnet sets several years ago, which Zen Magnets has fought aggressively in court.
In November 2016, the U.S. Court of Appeals for the Tenth Circuit issued a 2-1 ruling, which found that the U.S. Consumer Product Safety Commission (CPSC) banned small toy magnets without sufficient evidence that they carry a large enough risk to children. However, the issue went back to the CPSC after the ruling, and the commission voted in March 2017 to fix the problems in the ban, and reissued a notice of proposed rulemaking.
In this latest appeal, Judge Jackson determined that Zen Magnets never got a fair hearing with the CPSC. Even though the issue is being sent back to the commission yet again, many expect the ban will be dropped, since the Democratic commissioners seated at the time have been mostly replaced with Republican commissioners under the Trump administration.
On June 20, Zen Magnets issued a press release hearalding its victory in court.
"How this game works, is we have to keep winning at every stage on every front, or else the CPSC wins," Zen Magnets founder Shihan Qu wrote. "Though breathing capacity returned when we defeated the Nationwide Ban in 2016, the CPSC still wanted to make a point of our destruction."
With the decision, some expressed concerns that there are now no regulations on toy magnet sets, despite the history of severe and sometimes deadly childhood injuries.
Former CPSC Commissioner Nancy Nord blamed the lack of regulations on the CPSC itself, and the aggressive approach it took toward the magnet manufacturer.
"From a safety standpoint, the CPSC's ineffectual regulatory and litigation strategy has resulted in opening the marketplace to companies who, unlike Zen, have no interest in promoting safe use of (magnet sets)," Nord, the commission's only Republican at the time, wrote in a recent blog posting. "Because the agency's position on both the regulation and the recall of the Zen product have been overruled, the market is now wide open, with no requirements for safety precautions applicable to the product in place."
Zen Magnets has petitioned the CPSC to enact new rules that would allow it and other magnet sets to continue to be sold on the market.
The proposed rules by Zen Magnets call for performance standards to be limited to those magnet sets designed, marketed, or manufactured for children under the age of 14. The company has long held that its magnet sets, which many saw as toys, are actually intended for adults only.
It also calls for warnings and instructional requirements designed to inform consumers that they are not to be used by children, and that they should carry age recommendations of 14 years and older.
If enacted as such, it would allow many of the manufacturers shut down by the CPSC to produce magnet sets that many critics say would be dangerous and would still attract children and result in severe injuries and deaths. The CPSC has long said that such warnings do not appear to be effective in preventing child magnet injuries.
"*" indicates required fields