Surgical Risk of Zika Transmission from Donated Tissue, Cells Targeted by FDA
March 02, 2016
By: Martha Garcia
Federal regulators are working to address the risk of Zika virus transmission through surgery involving donated human tissue and cells, issuing a series of recommendations designed to reduce the surgical risks. 
In a safety announcement on the Zika virus issued on March 1, the FDA provided new guidance for medical providers to reduce the potential transmission of the Zika virus from human cells, tissues, and cellular and tissue-based products, including donations from living and deceased donors, donations of umbilical cord blood, placenta or other gestational tissues.
The new Zika virus guidance was labeled "for immediate implementation," indicating that the rapidly spreading Zika virus may be transmitted by human tissues used as part of a medical, surgical or reproductive procedure. This includes products such as, corneas, bone, skin, heart valves, hematopoietic stem/progenitor cells, gestational tissues, such as amniotic membrane, and reproductive tissues such as semen and oocytes.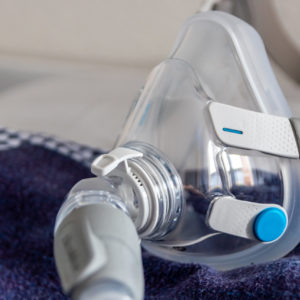 Did You Know?
Millions of Philips CPAP Machines Recalled
Philips DreamStation, CPAP and BiPAP machines sold in recent years may pose a risk of cancer, lung damage and other injuries.
Learn More
The Zika virus first gained national attention in January, as international medical reports revealed Zika's link to birth defects and other birth abnormalities to infants born of Zika infected mothers.
The U.S. Centers for Disease Control and Prevention (CDC) began urging pregnant women to postpone trips to Zika affected areas in South America and other locations. However, the Zika virus quickly spread across the globe, affecting women in the U.S. and prompting the World Health Organization to issues a global health emergency. The declaration called for more research and funding to find vaccines and treatment for the virus.
The agency's new recommendations stem from current data on the Zika virus that may continue to be updated as research continues to focus on the ongoing world health epidemic that has affected dozens of countries.
The detection of Zika virus in semen suggests a period of ineligibility longer than the waiting period that has been recommended for donors of whole blood and blood components.
Zika Transmission Risks
The update emphasized the CDC's determination that Zika can be spread by a man to his sexual partners, with several cases of sexual Zika transmission confirmed in the U.S.
The CDC issued guidelines in February, calling on people who traveled to Zika affected areas to refrain from sex or use condoms to prevent the spread of the virus to their partners. The statement was issued shortly after health officials confirmed the first case of Zika virus infection through sexual intercourse and not mosquito bite.
The new FDA recommendations say living donors should be considered ineligible if they were diagnosed with Zika virus infection, were in an area with active Zika virus transmission, or had sex with a male with either of those risk factors, within the past six months.
Donors of umbilical cord blood, placenta, or other gestational tissues should be considered ineligible if they have had any of those risk factors at any point during their pregnancy whatsoever.
The FDA also set recommendations for deceased donors, calling for donors to be considered ineligible if they were diagnosed with Zika in past six months.
The six month period was chosen because of the limited data available on the length of time the virus can persist in tissues, the FDA highlighted in the news release. The Zika virus has been detected in tissues, blood and body fluids after the virus is no longer detectable in the blood stream. It has also been detected in semen up to 10 weeks after the onset of symptoms.
Because of the level of uncertainty that remains concerning the exact time frame of potential transmission, the FDA deemed six months to be the best recommendation to the public and health care professionals.
Less evidence of transmission by human tissue has been recovered from deceased donors; however the FDA has committed to prioritizing blood donor screening and diagnostic tests that may be useful for identifying the presence of infection.
"*" indicates required fields