Zofran Heart Blockage Lawsuit Joins Mounting Birth Defect Litigation
December 29, 2015
By: Irvin Jackson
GlaxoSmithKline faces a new product liability lawsuit brought by a mother who alleges that side effects of Zofran, an anti-nausea drug she took during pregnancy, resulted in her son being born with atrioventricular blocks that will negatively impacted his health for the rest of his life. 
The complaint (PDF) was filed by Lisa Marie Reed in the U.S. District Court for the Middle District of Florida on December 10, indicating that her son, identified by the initials B.R. in the lawsuit, was born with congenital heart defects following exposure to Zofran prescribed to combat nausea during her pregnancy. However, B.R.'s twin sibling was born without any heart problems.
The case joins a growing number of Zofran heart defect lawsuits filed by parents throughout the U.S. in recent months, each raising similar allegations that GlaxoSmithKline illegally marketed Zofran to expecting mothers as a morning sickness treatment while failing to warn them that the drug could increase the risk of birth defects when taken during pregnancy.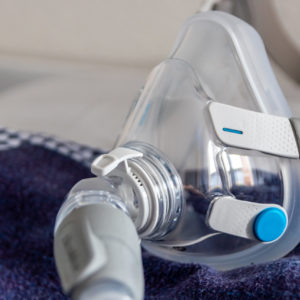 Did You Know?
Millions of Philips CPAP Machines Recalled
Philips DreamStation, CPAP and BiPAP machines sold in recent years may pose a risk of cancer, lung damage and other injuries.
Learn More
The child identified as B.R. developed heart blockage in two chambers of the heart due to the birth defect, which did not become apparent until they began affecting the child's endurance. According to the lawsuit, his mother discovered the heart problem when she noticed B.R. became tired and winded when walking and running much sooner than his twin sibling.
B.R. was diagnosed with atrioventricular blocks in October 2012, which were allegedly caused by the congenital birth defects resulting from exposure to Zofran during the first trimester of pregnancy. Since then, the child has been implanted with a dual chamber epicardial pacing system.
"B.R. suffered severe and permanent birth defects that he will suffer from for the rest of his life, as well as, physical and emotional pain, diminished enjoyment of life due to his physical limitations, lifelong medical treatment, surgeries, medical care, medication, and future loss of the ability to earn income," the lawsuit states, presenting claims for negligence, strict products liability, fraudulent misrepresentation, fraudulent concealment and deceptive and unfair trade practice violations.
Zofran Birth Defect Risks
The Zofran litigation has rapidly grown over the past year, as more and more families learned about the link between the anti-nausea drug to their children's birth defects, including heart problems, cleft lip, cleft palate and other congenital malformations.
It is ultimately expected that several thousand cases will be brought by families nationwide as Zofran birth defect lawyers continue to review and file cases. As a result, consolidated pretrial proceedings have been established in the federal court system, where the cases are centralized before one judge to reduce duplicative discovery, avoid conflicting pretrial rulings from different courts and to serve the convenience of the parties, witnesses and the judicial system.
Each of the lawsuits raise similar allegations, indicating that GlaxoSmithKline knew or should have known for years about the link between Zofran and heart defects when the medical is used during the first trimester.
According to the complaint filed by Reed, there is substantial evidence dating back to at least 1992 that Zofran presents an unreasonable risk of harm in pregnant women and may cause birth defects.
"GSK had actual knowledge since the company applied for approval with the FDA that Zofran was unreasonably dangerous," alleges Reed in the lawsuit. "First, GSK knew that Zofran crosses the placental barriers in humans and can cause harm to the baby. Second, GSK's four animal studies submitted with their new drug application showed Zofran significantly increase th risk of birth defects. Also, GSK admits on their warning label, that animal studies cannot be relied upon to determine if a drug is safe for pregnancy women. Third, GSK received up to 175 reports of birth defects from patients who took Zofran over the years. Finally, the four newest studies indicate, undoubtedly, that Zofran greatly increase the risk of birth defects."
In November 2011, a study published in the medical journal Birth Defects Research Part A: Clinical and Molecular Teratology concluded that women may be 2.37 times more likely to give birth to a child with a cleft palate following Zofran use. This may leave children with a severe facial deformity, which can occur when development of the fetus is impacted during the first trimester.
Zofran heart defect risks were highlighted in a study published in August 2013, which involved a review of data involving more than 900,000 pregnancies in the Danish Medical Birth Registry. Researchers found that children may be two to four times more likely to suffer a septal defect, involving holes in the heart, following Zofran exposure. Heart murmurs following Zofran use during pregnancy may be a sign or symptom of these heart problems.
More recently, a study published by the medical journal Reproductive Toxicology in October 2014 found that there is a statistically significant increased risk for certain heart defects with Zofran use early in pregnancy.
Reed's complaint will be transferred to the federal multidistrict litigation established for all Zofran cases, which are centralized before U.S. District Judge Dennis Saylor in the District of Massachusetts.
As part of the coordinated proceedings, it is expected that a small group of cases will be prepared for early trial dates to help the parties gauge how juries may respond to certain evidence and testimony that is likely to be repeated throughout a number of cases. If GlaxoSmithKline fails to reach Zofran birth defect settlements following these early "bellwether" trials, Reed's lawsuit and others may be remanded back to U.S. District Courts nationwide for individual trial dates.
"*" indicates required fields