Zofran Lawsuits Over Pregnancy Risks Begin to Mount
June 29, 2015
By: Irvin Jackson
GlaxoSmithKline continues to face a growing number of Zofran lawsuits brought by families throughout the U.S., which all involve similar allegations that the drug maker failed to adequately warn women and the medical community about the potential risk of birth defects that may result from use of the anti-nausea drug during pregnancy.
Last week, at least three new cases were filed in different federal district courts, each involving claims that infants were born with severe heart defects or other congenital malformations that were allegedly caused by the pregnancy side effects of Zofran.
In a complaint (PDF) filed in the U.S. District Court for the Southern District of Alabama on June 23, Vicki Roberts indicates that her child (identified as "T.N.") was born in 2001 with a number of congenital heart defects from Zofran, resulting in the need for a pacemaker that will have to be surgically replaced several times throughout her lifetime and severely limit her physical activity.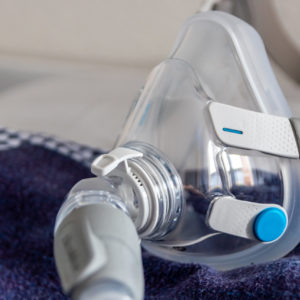 Did You Know?
Millions of Philips CPAP Machines Recalled
Philips DreamStation, CPAP and BiPAP machines sold in recent years may pose a risk of cancer, lung damage and other injuries.
Learn More
"There is no known genetic cause for T.N.'s condition," according to the lawsuits. "T.N. has no family history of any of the conditions from which she suffers. In addition, T.N. has a younger brother who was born healthy and vibrant after Ms. Roberts carried him for a full-term pregnancy during which she did not ingest any Zofran."
Another complaint (PDF) was filed against GlaxoSmithKline the same day in the U.S. District for the Northern District of Alabama, presenting a similar claim brought by Heather Ragabd on behalf of herself and her minor child, identified as "T.R."
Following exposure to Zofran during pregnancy, Ragland indicates that T.R. was born with multiple congenital anomalies, including a ventricular septal defect with a double outlet right ventricle and pulmonary stenosis. Ragland also indicates that there was no genetic cause for the problems, with no family history and a sibling who did not experience issue following a pregnancy that did not involve use of Zofran.
Only a few days later, a third complaint (PDF) was filed in the U.S. District Court for the Eastern District of Louisiana by Alexis Alexander, on behalf of herself and her son, identified as "N.A."
Among the health problems experienced by N.A. as a result of Zofran exposure are an atrial septal heart defect and partial anomalous pulmonary venous return, which required two surgeries to correct, according to the lawsuit.
"Had Plaintiff Alexis Alexander and her prescribers known of the increased risk of birth defects associated with Zofran, and had they not been misled by GSK's promoting the drug's purported safety benefits for use in pregnancy (on which they reasonably relied), Plaintiff would not have taken Zofran during pregnancy and N.A. would not have been born with congenital malformations," states the complaint filed by Alexander.
Zofran Birth Defect Risks
Although Zofran is not approved by the FDA for treatment of pregnancy nausea and vomiting, more commonly known as morning sickness, GlaxoSmithKline has allegedly engaged in illegal marketing to promote use of their medication among pregnant women.
As a result, a false assumption exists within the medical community that the medication is safe during pregnancy, despite a number of studies that have highlighted Zofran pregnancy risks when the drug is used during the first trimester.
As early as 2006, a study published by Hong Kong researchers confirmed that Zofran crosses the placenta in significant amounts when taken by pregnant women. Researchers concluded that the "developmental significance of this drug exposure requires further investigation," yet millions of women have continued to be prescribed the medication without warnings about the potential Zofran birth defect risks.
In November 2011, a study published in the medical journal Birth Defects Research Part A: Clinical and Molecular Teratology concluded that women may be 2.37 times more likely to give birth to a child with a cleft palate following Zofran use. This may leave children with a severe facial deformity like Jacob's, which can occur when development of the fetus is impacted during the first trimester.
Additional studies have also identified potential Zofran heart defect risks. An August 2013 study that reviewed data on more than 900,000 pregnancies in the Danish Medical Birth Registry found that children may be two to four times more likely to suffer a septal defect, involving holes in the heart, following Zofran exposure. Heart murmurs following Zofran use during pregnancy may be a sign or symptom of these heart problems.
More recently, a study published by the medical journal Reproductive Toxicology in October 2014 found that there is a statistically significant increased risk for certain heart defects with Zofran use early in pregnancy.
The recently filed cases join dozens of other complaints now pending in courts throughout the U.S. As Zofran birth defect lawyers continue to review and file additional claims, it is ultimately expected that several hundred lawsuits will be filed nationwide.
"*" indicates required fields